LIFT IT 2 WIN IT GIVEAWAY IS CLOSED AS OF 9/30/2017. THANKS FOR PARTICIPATING!
Thinking of lifting, leveling or modifying your truck, Jeep or SUV? There is no better time than now! During the month of September, we'll be hosting our first ever LIFT IT 2 WIN IT giveaway. When you purchase ANY product on ReadyLIFT or AMI Styling's website, your name will be entered into a raffle. For every $25 you spend, your name will be entered 1 time. The bigger your purchase, the more times your name will be entered!
1st place, 2nd place, 3rd place, and 4th place winners will be randomly selected at the beginning of October. Winners will be able to select their prizes, 1st place winner gets first choice, 2nd place gets second choice, 3rd place gets third choice and fourth place gets the last prize. Here are all the awesome prizes that we're giving away…
Goal Zero Yeti 150 Portable Power Station & Nomad 28 Plus Solar Panel Kit
YETI Prize Package: Tundra 45 Cooler, Beverage Holder, Ice 4lb, Rambler Lowball, Rambler 20 oz., Rambler 30 oz., Rambler 18 oz. Bottle, Rambler 36 oz. Bottle
$100 Amazon Gift Card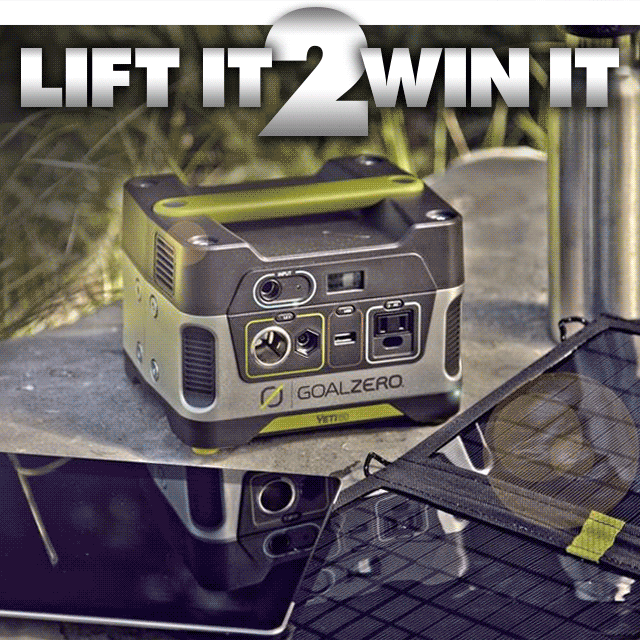 Have any questions about our giveaway? Email us at marketing@readylift.com.
The Lift It 2 Win It Giveaway is only open to legal residents of the United States who are 18 years of age or older. For more on the Official Rules, click here.