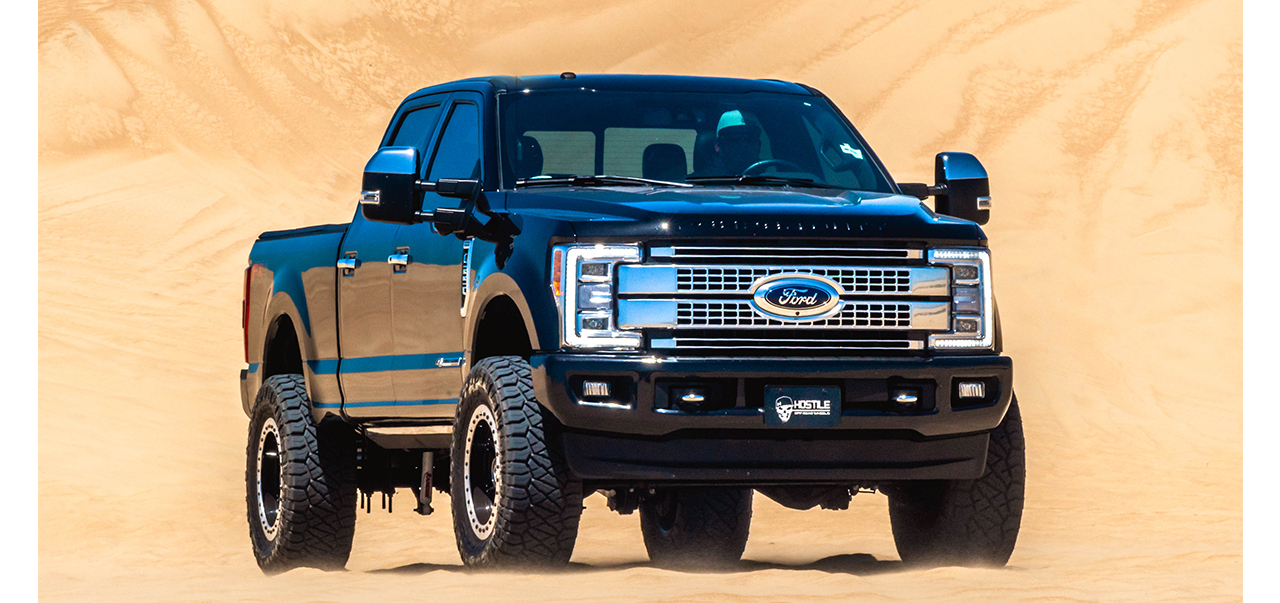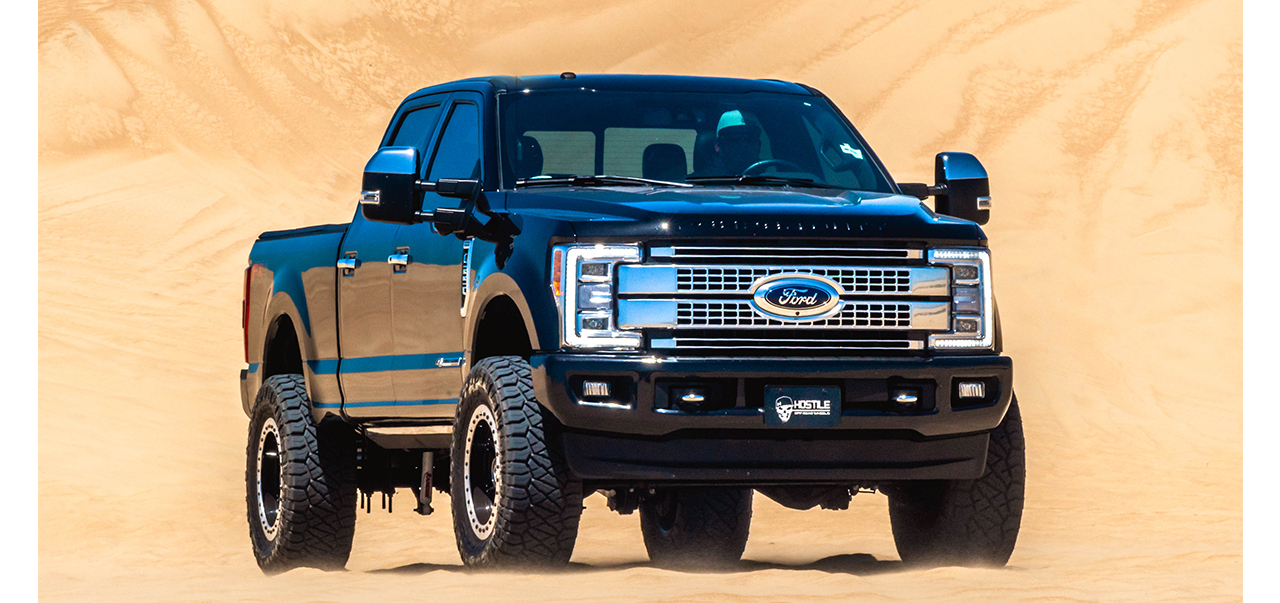 EASY INSTALLATION
Many of our lift kits can be installed in the average joes garage. A simple vehicle lift and toolbox can take your truck to new heights.
DURABLE
You need your truck to handle everything from home improvement to towing an hauling, ReadyLIFT lift kits are built to withstand the harshest environments and conditions.
MAINTAIN HANDLING
No lift kit should ever sacrifice the drivability of your truck. At ReadyLIFT we work hard to test every lift kit to make sure you maintain the same factory handling.
GET 15% OFF YOUR ENTIRE ORDER
USE COUPON CODE:
BEAVER15
Getting the most out of your truck means putting effort to make your truck as functional as possible. We teamed up with Jim Beaver to provide a special deal to all the people that enjoy taking the dirt road over a paved highway. Here at ReadyLIFT we offer all types of suspension solutions to provide a smooth ride and a great looking truck. Whether you want to remove the factory rake on your front end or lift your truck to new heights ReadyLIFT has every possible option for your truck or SUV.
Leveling Kits
Have you dreamed of having bigger wheels, but don't have the tire clearance? ReadyLIFT leveling kits provide a level stance that can allow up to 33″ tall tires while maintaining the factory ride and handling.
SST Lift Kits
ReadyLIFT SST® Lift Kits are the original mild lift solution for customers who wanted more than what a leveling kit offers, but less overall height of a big lift kit. SST Lift kits are the perfect "middle ground" lift kit for any driver.
Complete Lift Kits
For drivers looking for the biggest truck possible, our Complete Lift Kits will not only add height but many kits include shocks, rear block kits or upper arm controls to make the ultimate lifting solution.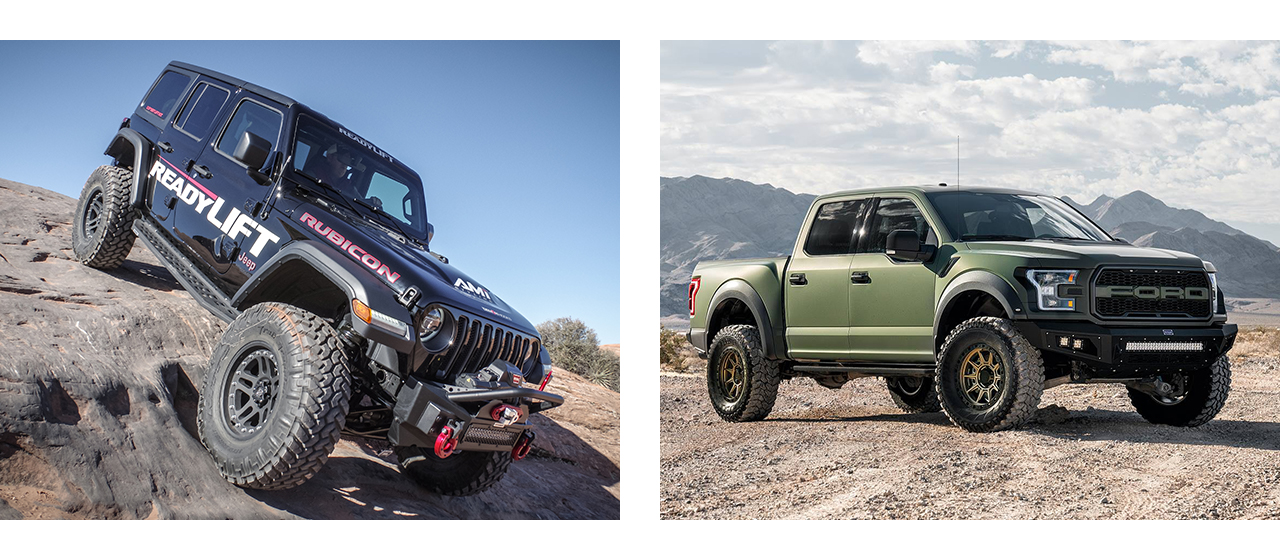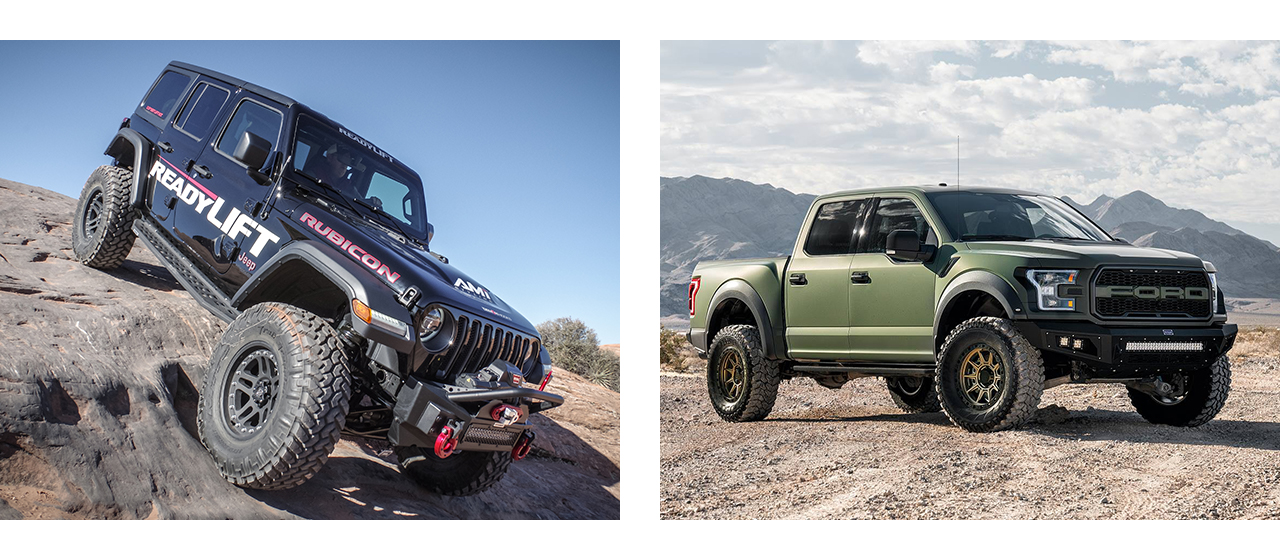 All ReadyLIFT lift kits are backed by the 5 year / 60,000 mile ReadyGUARD warranty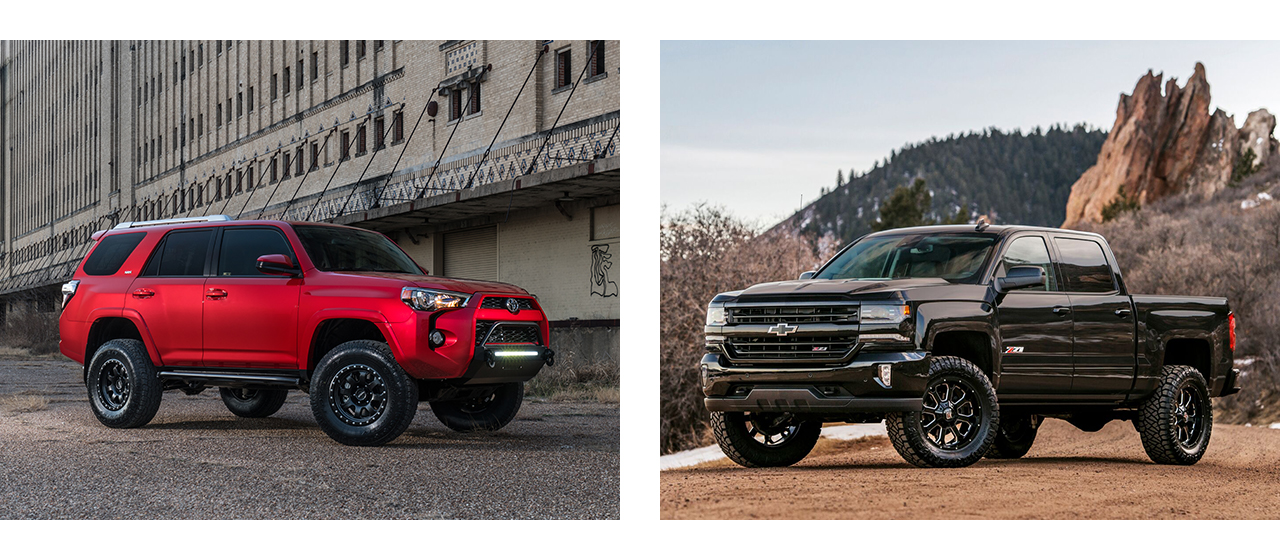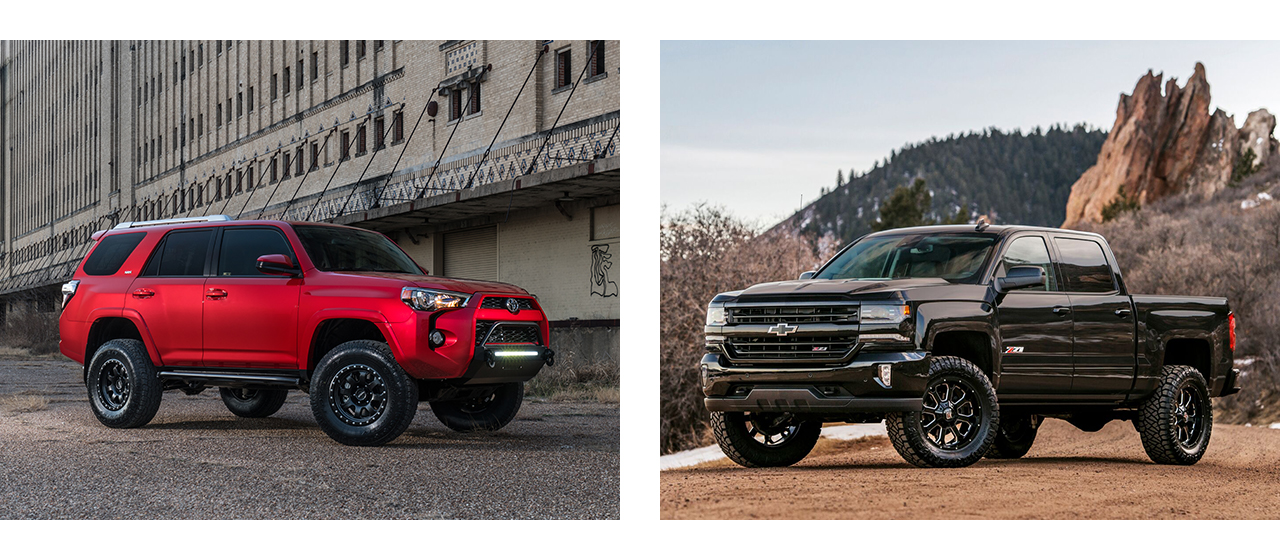 Check Out Our Products
CLICK YOUR OEM BELOW OR CONFIGURE YOUR TRUCK TO SEE AVAILABLE PRODUCTS FOR YOUR VEHICLE