There is no question that if you are Jeep person or an off road aficionado, Moab is at the top of the list of places to wheel. Every year for 50 straight years the Easter Jeep Safari has attracted Jeep and trail adventurers from all over the country. Red Rock 4-Wheelers has grown this legendary event into something every Jeep owner should attend at least once in their lifetime. In fact, if you do participate once, we guarantee you that you will be back.
ReadyLIFT® has made the trek to "Moab – The Mecca of Off roading" for the past 4 four years. As a manufacturer who prides itself in engineering top quality products, it only made sense to put our Jeep products to the test on some of the harshest trails and obstacles this scenic landscape has to offer. This year we brought three ReadyLIFT Suspension-equipped Jeep JKs to Moab, each fitted with a particular category of Jeep suspension systems. Our new Jeep Wrangler 8-arm SST Lift Kits, Jeep Super Flex kits and even our up-and-coming Jeep Long Arm suspension systems were displayed and wheeled.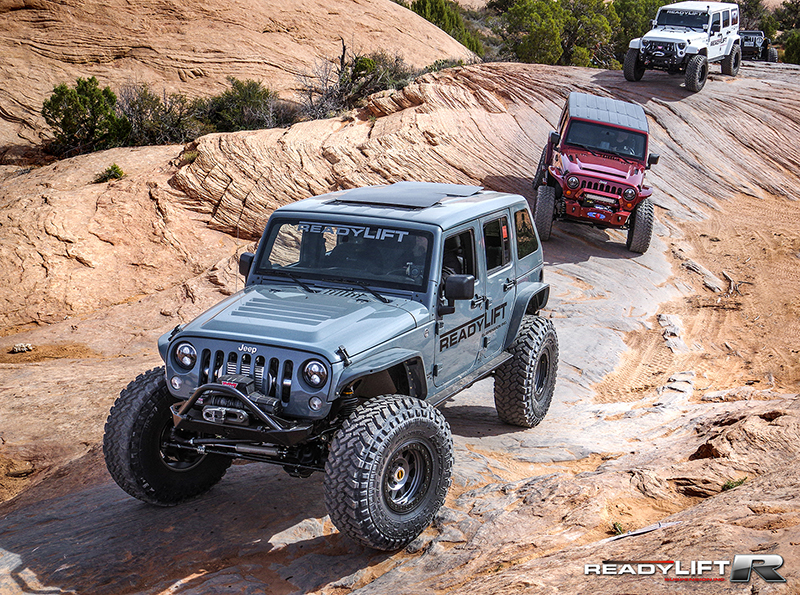 There is a certain allure about Moab that saturates your psyche with endless amazing views, scenic trails and often thrilling obstacles that you will not experience anywhere else. This year ReadyLIFT® was proud to sponsor several trail runs starting with Poison Spider Mesa on Sunday followed by the famed Hell's Revenge trail run on Monday. If you ever go to EJS, you have to wheel Hell's Revenge. If not for the amazing all-rock trails, then for the absolutely stunning scenery. This trail is truly fun. Whether your Jeep has a ReadyLIFT® SST Lift Kit or our more comprehensive Super Flex systems, you will make it with ease.
This year the team and friends decided our Tuesday run would be up Kane Creek. Joined by Stephanie Ambabo (aka – @imsupersteph), Phil and Heather from Max-Bilt Offroad and the crew from Paramount Automotive – each with their JKs sporting the new ReadyLIFT® 8-arm SST Lift Kits, we embarked on an incredible trail run! From our perspective this trail would offer miles and miles of challenges that ultimately our suspension systems would completely excel at. Even with some extremely challenging trail obstacles, everyone wheeled their ReadyLIFT-equipped JKs safely and easily with not one single issue. Much to our surprise, our new 8-arm SST Lift kits went everywhere our long arm-equipped JK went while requiring no assistance. That speaks volumes for the quality of this new system.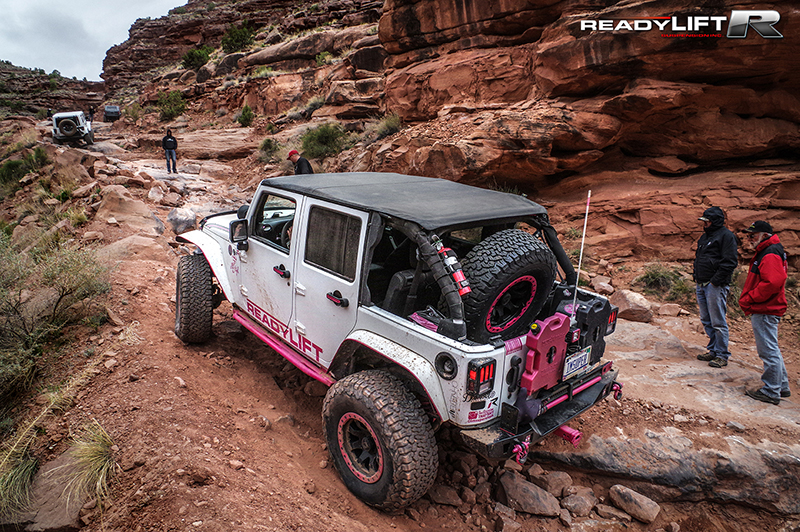 After several days of memorable trail runs and bonding with industry friends in the great outdoors of Utah, the latter portion of the week is reserved for displaying at the Vendor Expo located at the Spanish Trail Arena. Here vendors and manufacturers like ReadyLIFT® set up shop to show off our beautiful Jeeps and suspension systems and meet a lot of new friends and fans. This year we gave back to the Jeepers of Moab by barbecuing lunch for everyone, a friendly gesture by our team to show our gratitude for allowing us to be a part of the family for this epic week.
There is no doubt that Easter Jeep Safari should be on every Jeep owners bucket list. There are few places on this earth as beautiful as Moab, a place where strangers become family. For one week a year, work isn't work. Though we are continually testing out our new kits on these famed trails, Moab is a package deal. If you have taken part, you know what we mean. If you haven't, you really should plan a trip next year. And when you do, be sure to say hi to our crew on the trails and stop by our booth for a free lunch on us.
Until next year, Don't just lift it…ReadyLIFT it®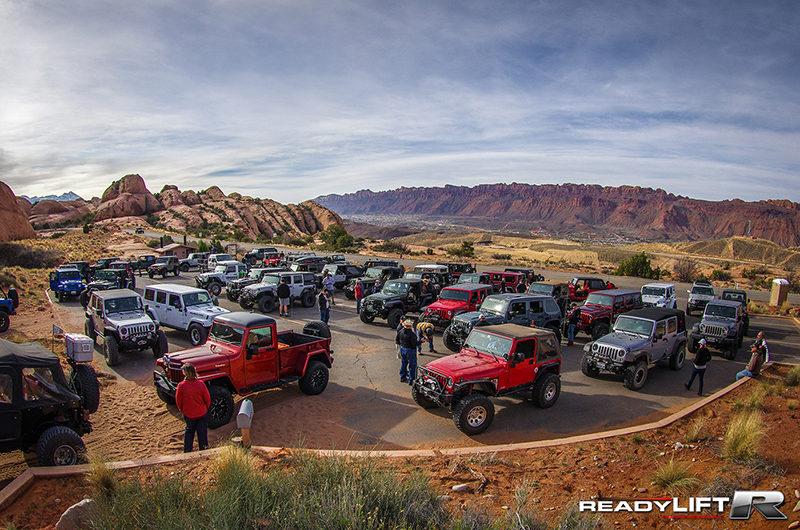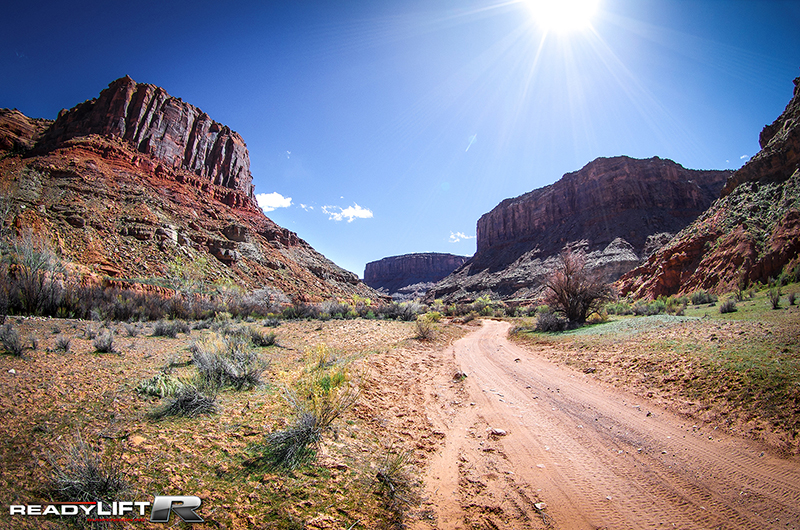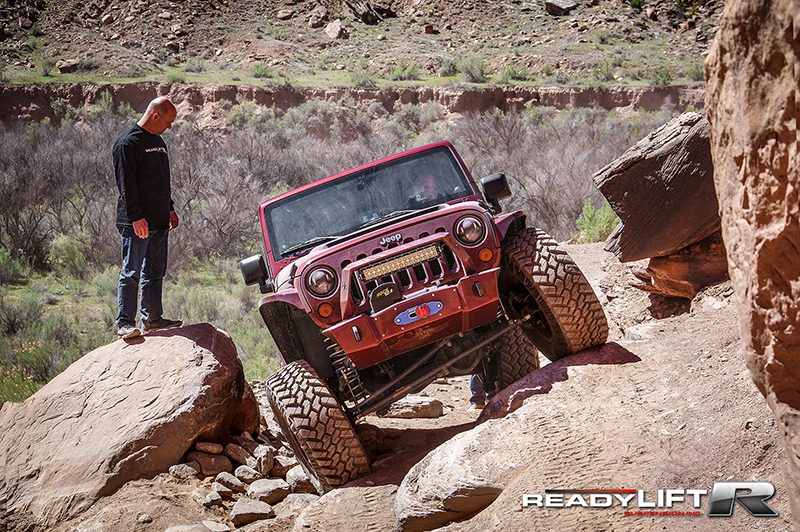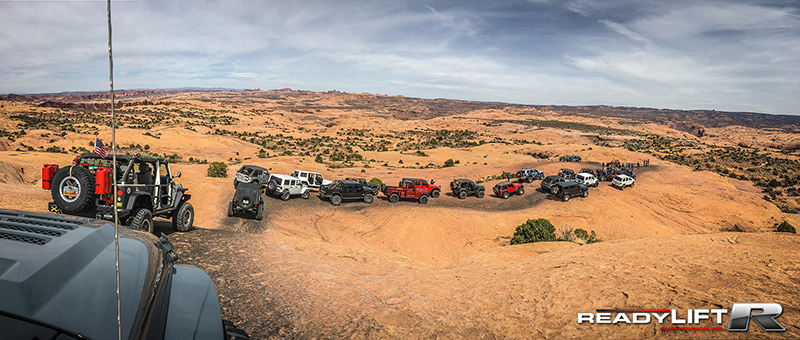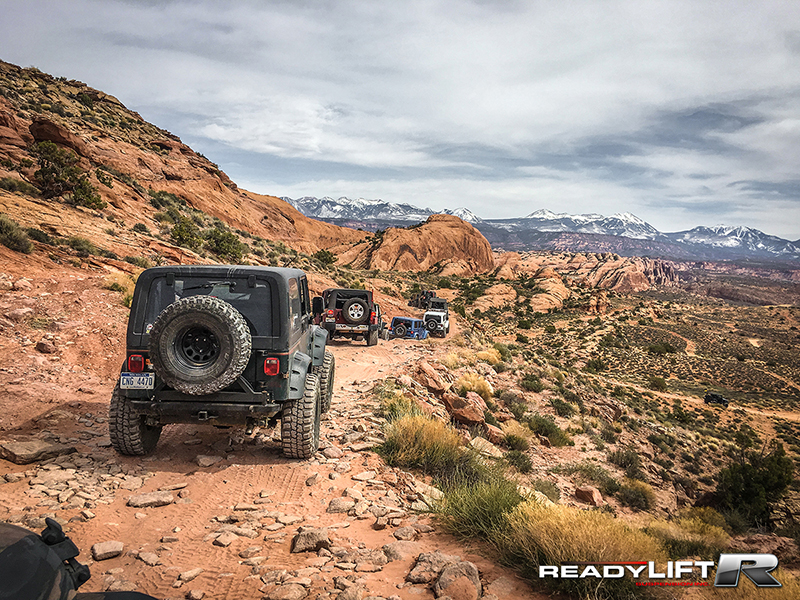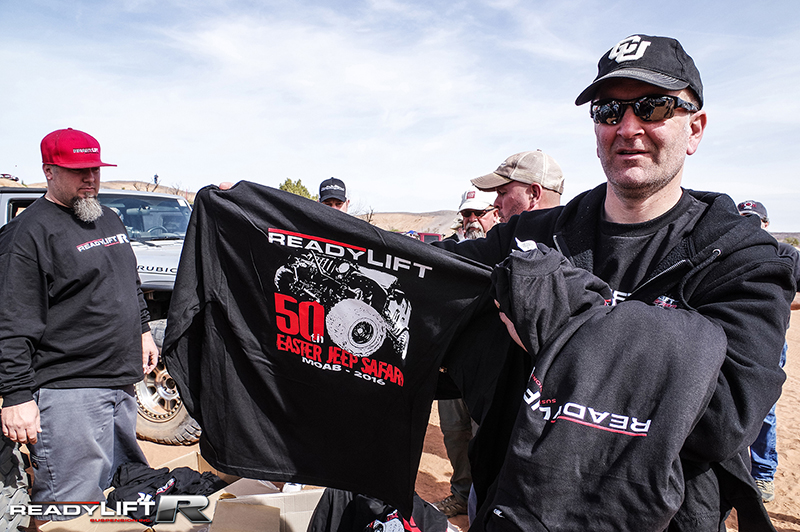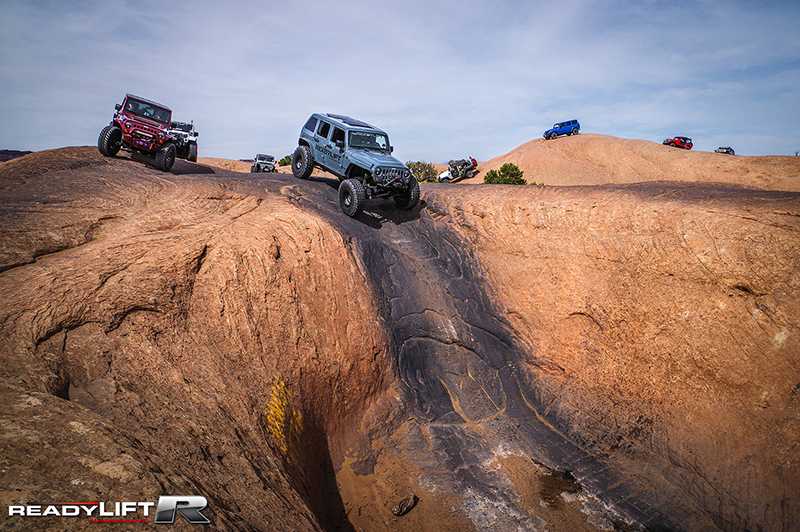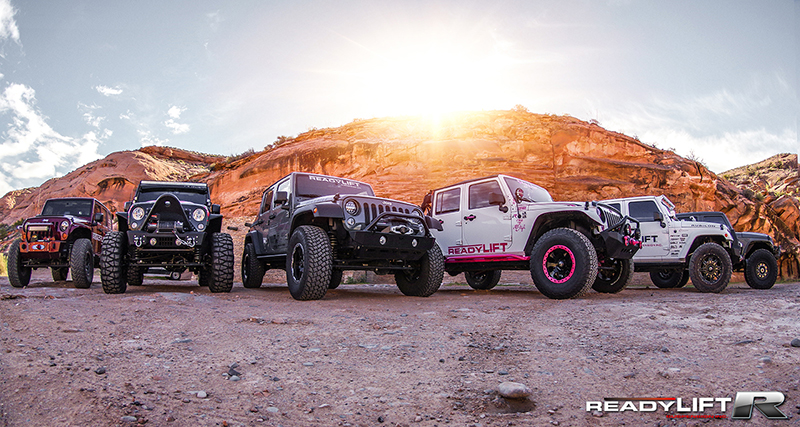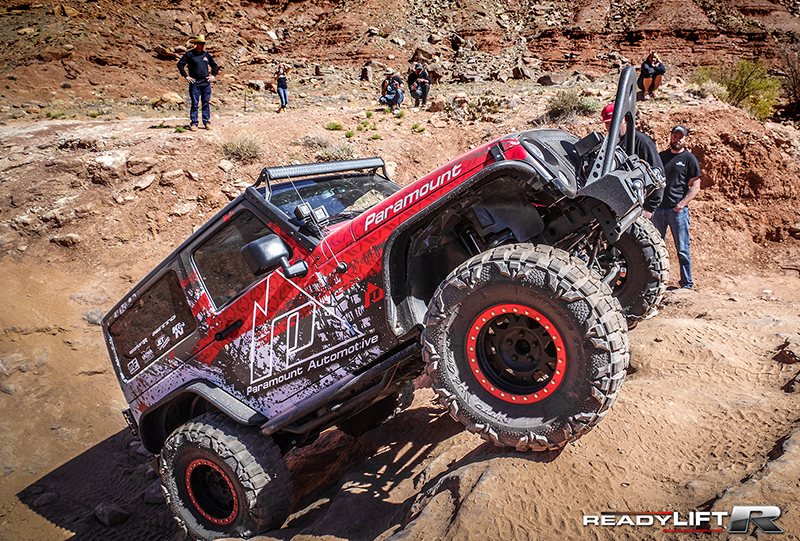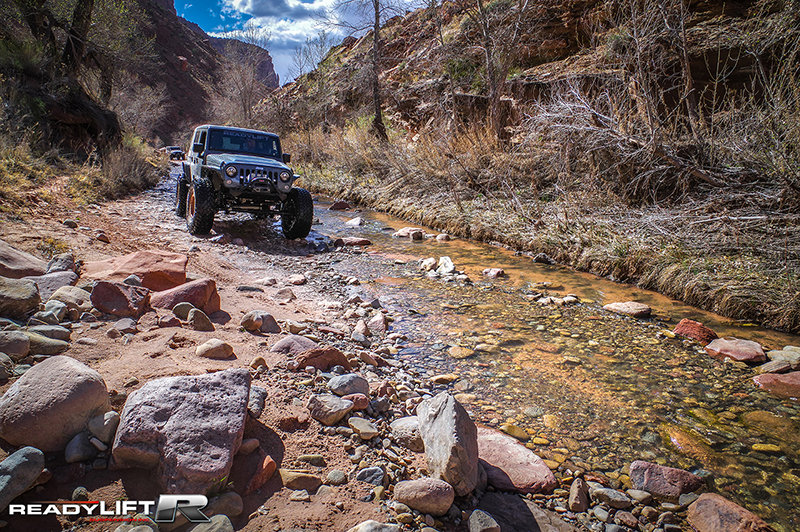 #readylift #moab #easterjeepsafari #jeep #jeepwrangler #jeepliftkits