You read that correctly! We here at ReadyLIFT and AMI Styling have the great privilege to announce that Heavy D will be joining our team. Just to give you folks a brief background on our new brother, Heavy D is a custom vehicle builder, social media personality, entrepreneur and national television entertainer. With his great personality, involvement with the community, and 'give back' mentality, we cannot be more ecstatic to welcome him aboard. It is still a mystery to us what is to come for our near future, but we cannot wait to see what he has up his sleeve.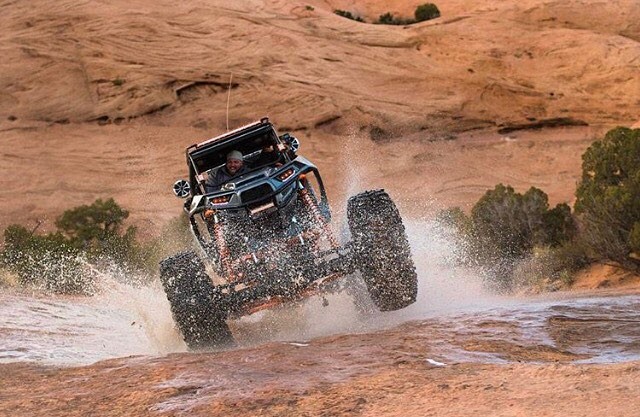 Also, don't forget, with Moab Easter Jeep Safari on the horizon be sure to stop by our booth if you are attending and meet the entire Diesel family. They will be here Thursday, April 13th for an entire meet and greet, autograph signing, and vehicle build banter. If you won't be there, catch all the action on our Instagram and/or Facebook page. We will be posting sporadically throughout the event with awesome, in your face action. Oh yeah and we forgot one more thing, be sure to catch us LIVE on our trail runs to see some raw suspension footage.
In addition to that, keep your eyes peeled for new builds and mods on our social. We will be having a photo contest going on all week to capture what really happens at Moab EJS. If you are not following us, click on the social icons above to be a part of the action. Trust us, you don't want to miss out.
Now go on and get those gears turning and catch us and the Diesel Brother family under the desert sun!