Every year we adventure to Moab, Utah to do some "testing" on for newest Jeep products.  Moab offers a unique landscape that challenges every vehicle on the trail. Last year we debuted our brand new Jeep JL with our 2.5″ SST Lift Kit.
Moab Monday afternoon the ReadyLIFT Team assembled in Moab and wasted no time hitting the trails. We decided to take a sunset trip up Moab Rim Trail, a short but challenging trail located close to town alongside the Colorado River. This was the maiden trip for our new Jeep JL 4-Arm 3.5″ kit featuring Falcon 2.1 shocks. The kit performed flawlessly as we ascended from the valley floor. There were plenty of shelves and staircase switchbacks to put the new kit to the test. The result was an amazing view of the river as darkness approached.
---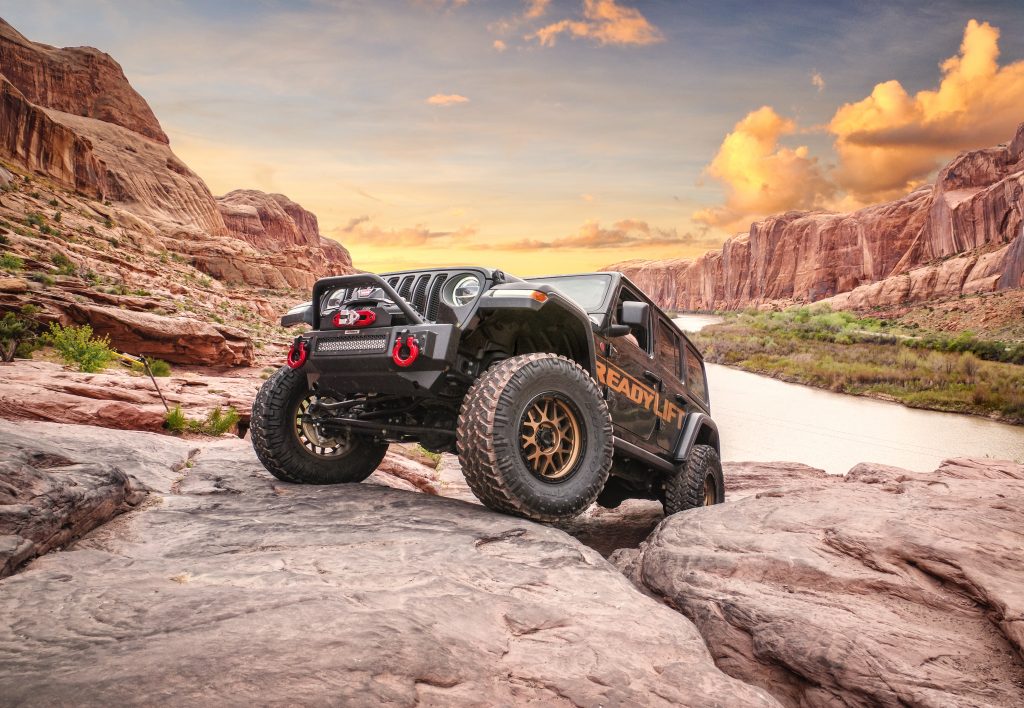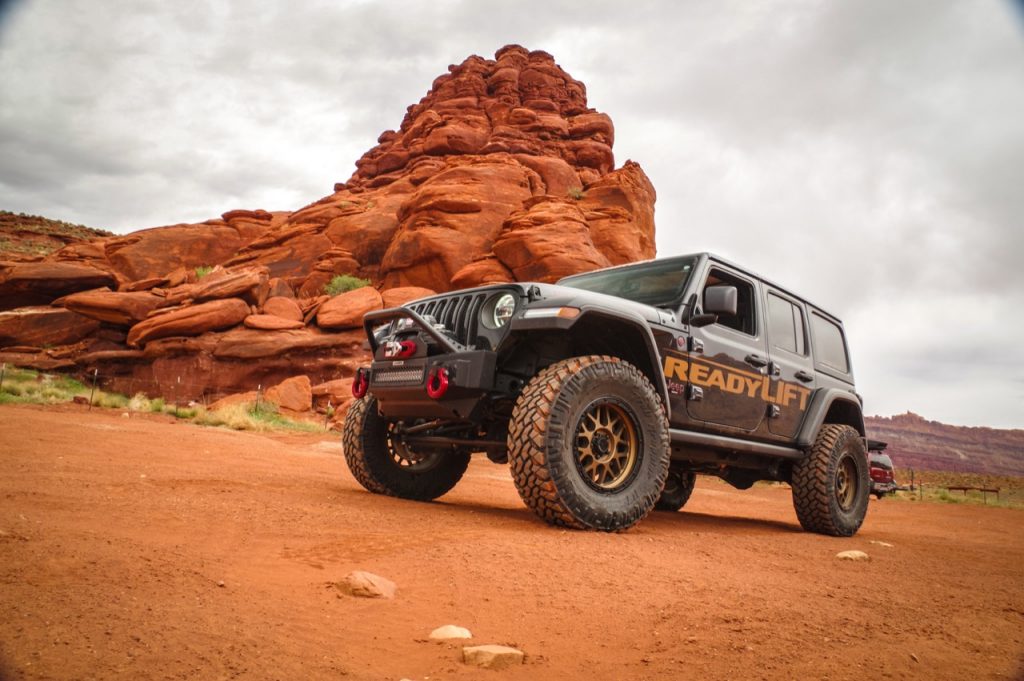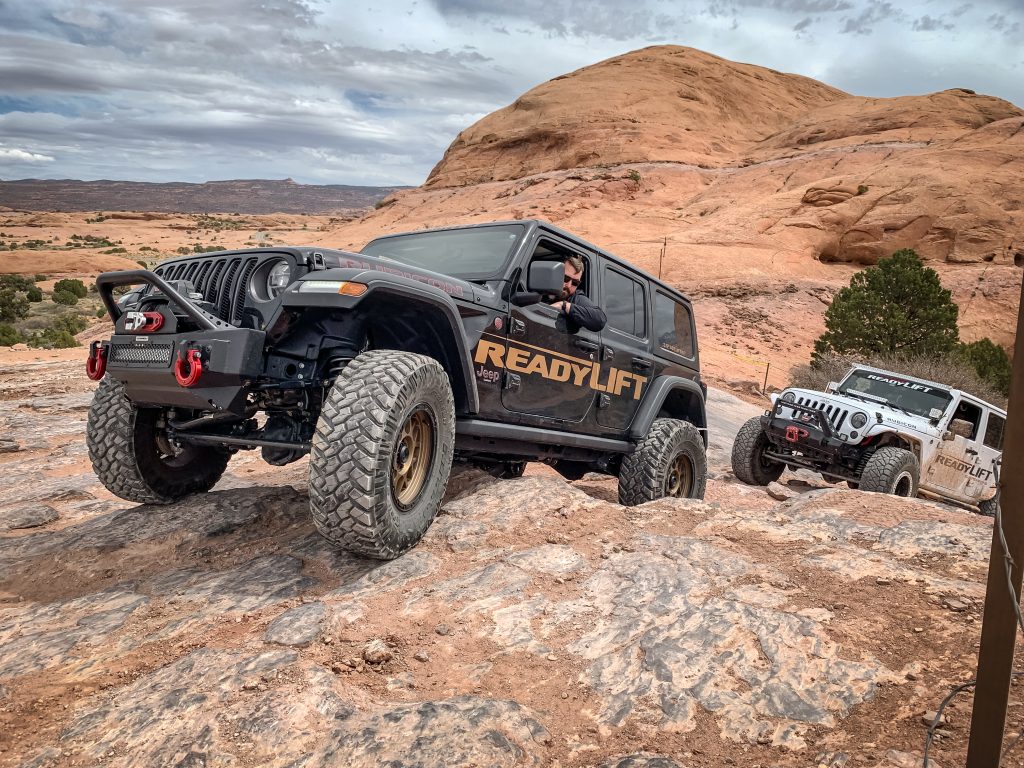 ---
Tuesday, day two, we choose Hell's Revenge. We knew this iconic trail would provide plenty of testing and it is one of the most fun trails in the region. Again, our new JL kit performed excellently as we climbed the fins and navigated steep climbs and descents. The "in between" sections that are usually bouncy and jarring was smoothed by the Falcon 2.1 shocks.
Wednesday, day three, we hosted a run of 25 Jeeps and industry friends up Gold Bar Rim. This was easily the most enjoyable trail we have taken in the past few years. It features a fun trip down dirt roads along steep cliffs that culminates at the trailhead. From there, the obstacles are many and very frequent. There were quite a few chances to fully flex out our new SST Coil Spring kit and the 4-arm set-up performed perfectly. There are several named obstacles on this run. "The Waterfall" is a near vertical drop off that requires careful alignment and some courage. "Double Whammy" is a two-part climb that has the front tackling the second ledge before the rear is finished with the first but our JL walked right up, easily. We arranged for a trail lunch at the "Golden Crack" where only modified steering systems can safely cross. Our JL sat this one out but our two JKs with upgraded steering enjoyed crossing and pushing the limits of articulation. We enjoyed a sack lunch and handed our SWAG bags to our guests.
From there, we reversed course and enjoyed the same obstacles in reverse as we headed out of Moab. Every year Moab brings challenging obstacles and great friends. Thanks to our brand new  Jeep JL 4-Arm 3.5″ kit featuring Falcon 2.1 shocks we cruised through Moab with ease. We'll definitely be back next year ready to adventure again.
---