Summer is here! It's time to show off all the blood sweat and tears you've put into your truck build. ReadyLIFT was built on innovation, and 2019 has been a year full of new products. From crossover lift kits and Jeep upgrades to our biggest complete lift kits, we've been expanding our lift selection to fit all the new 2019 vehicles.
---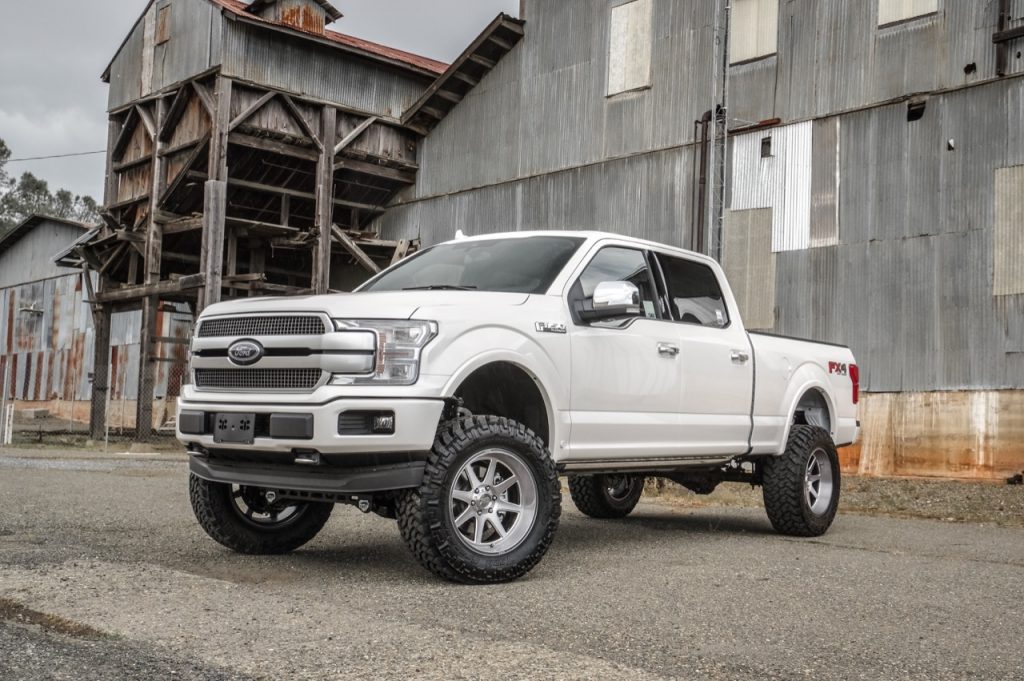 Due to popular demand, we are now offering our 7″ F-150 complete lift kit with Bilstein 5100 shocks in the rear. This kit is the ultimate suspension upgrade, perfect for anyone wanting to take their truck to the next level. The premium 44-2576 complete lift kit provides 7.0″ front / 5.0″ rear lift on 2015-2019 Ford F-150 4WDs. This kit is specifically designed to give you maximum lift and rugged off-road strength while maintaining the factory ride on the street. Due to popular demand, we are now offering this same lift kit WITH Bilstein 5100 shocks in the rear. While our SST3000 shocks available in our 44-2575-K lift kit get the job done and complete this lift package, we have fielded many requests from our customers for a version of this 7″ lift kit with the popular Bilstein 5100 series shocks.
---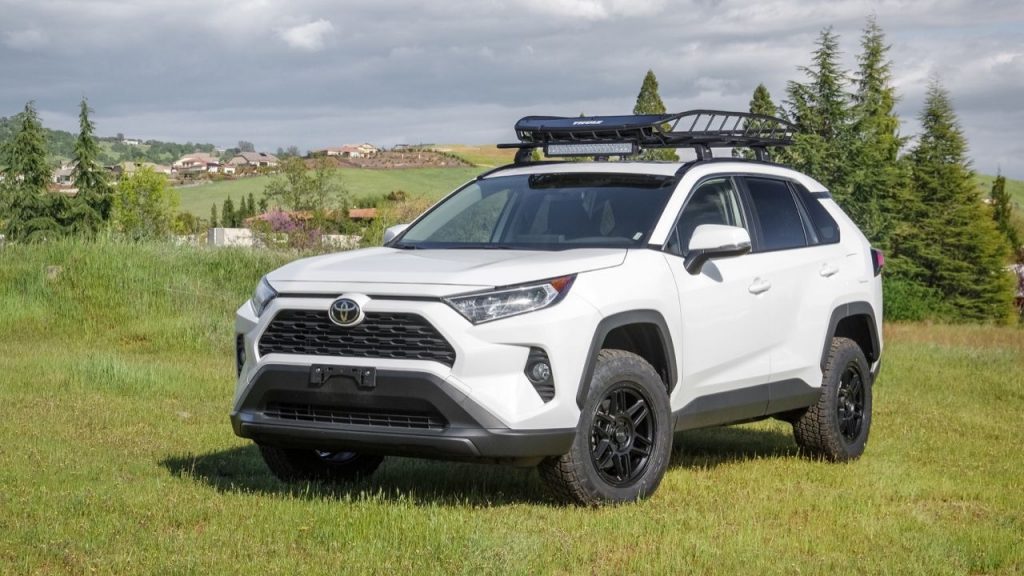 ReadyLIFT is excited to announce that we will be offering a great new lift solution for the brand new 2019 Toyota RAV4 vehicles. Thanks to our engineering department we transformed the Toyota RAV4 from the daily commuter vehicle to the offroad-ready crossover vehicle. Using our time-tested lift engineering technology from our award-winning, best-selling truck and Jeep lift kits, our engineers developed the 69-5920 SST Lift Kit for the new Toyota RAV4 vehicles to provide 2″ of front lift and 1.5″ of rear lift for trouble-free adventures. The RAV4 has become a leading choice with adventure enthusiasts who want a great riding vehicle on road, but one that is more capable in off road environments. Using our popular offset spacer lift technology developed in our CUV line of products, our engineers have recently completed a brand new lift solution that will raise the All-New 2019 Toyota RAV4 2″ for a taller stance that increases ground clearance and allows for larger tires.
---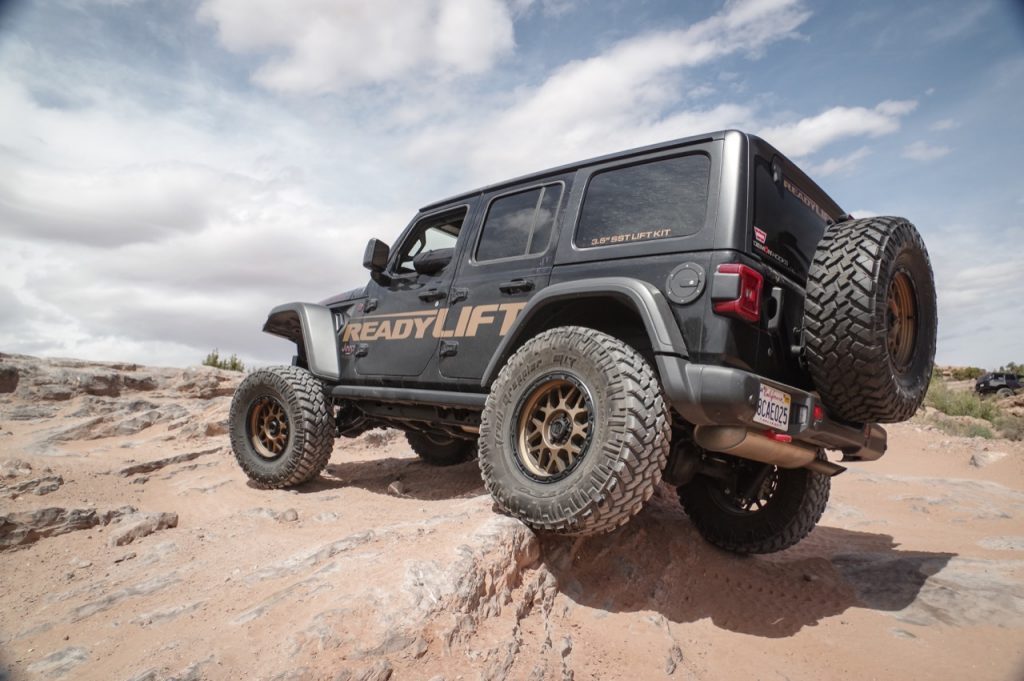 We have partnered with Falcon shocks and TeraFlex to offer their top-quality performance Jeep shocks in our premium coil spring lift kits. Tested on the trails of Moab, this is one kit that will exceed all expectations. Our new ReadyLIFT Terrain Flex Coil Spring Lift Kits with heavy-duty control arms are the premiere choice for the JL owner who demands an incredibly high-quality ride on road, while maximizing off road and rock-crawling mannerisms. A new rear track bar relocation bracket and our new JL-specific heavy-duty adjustable front track bar ensure your lifted Jeep JL will drive and handle amazing! And of course, the icing on this exceptional new JL suspension offering is the inclusion of Falcon's Series 2.1 monotube performance shocks for all four corners.
---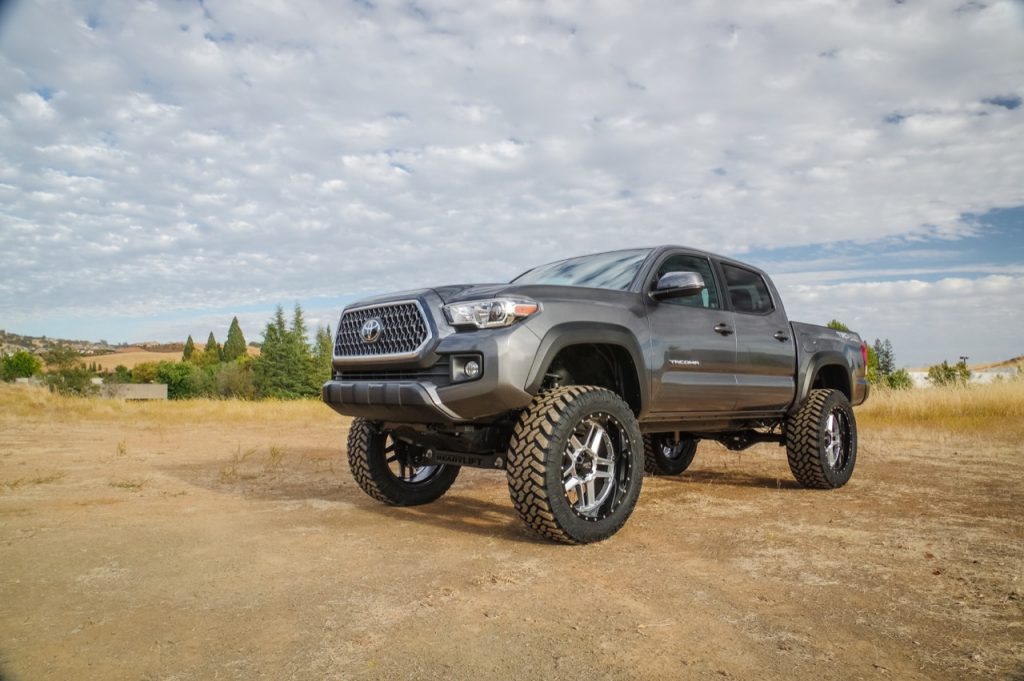 The wait is over! For the past few years, our customers frequently asked ReadyLIFT for a taller lift solution for Tacoma trucks. Our new 6″ Complete Lift Kit is a complete upgrade from the previous mid-level SST kits.Using the same drop bracket style engineering that you appreciate in our Tundra lift kits, these two new Tacoma 6″ big lift kits are power packed with great features that improves installation effort while providing a great ride and handling with the ability to run up to a 35″ tall off-road tire! Upgrade your Tacoma today!