Attention Silverado and Sierra owners! Are you looking to have the biggest truck in the neighborhood? We are excited to announce that we have completed extensive development of our long-awaited 6″ & 8″ Big Lift Kits for the new 2019-2020 MY Chevy Silverado and GMC Sierra 1500 trucks! These new ReadyLIFT Big Lift Kits are engineered for incredible ride quality and superior handling performance and the ability to run 35″ & 37″ tires!
44-3960 – 6″F/5″R Big Lift Kit – GM Silverado/Sierra 1500 4WD
Note: Not for use on Trail Boss or AT4 models.
44-3980 – 8″F/6″R Big Lift Kit – GM Silverado/Sierra 1500 4WD
Note: Not for use on Trail Boss or AT4 models.
This new line of complete big lift kits utilize the very best in ReadyLIFT engineering. With over 9 months of engineering and development and more awesome features than we could possibly mention, the bottom line is if you want to go big, these new ReadyLIFT Big Lift Kits are the best you can install on a new body style 2019-2020 GM 1500 4WD truck! Thousands of miles of road and trail testing have proven our new 6″ and 8″ big lift kits make these new GM 1500 trucks ride better than stock!
Our 44-3960 6″ lift kit features heavy-duty angled and offset top mount strut extensions that realign the struts to optimize shock performance and minimize wear. A specially designed lower mount strut pre-load spacer offers the added benefit of a slight increase in spring rate to better handle the larger wheels and tires that will find their way onto this new lifted truck.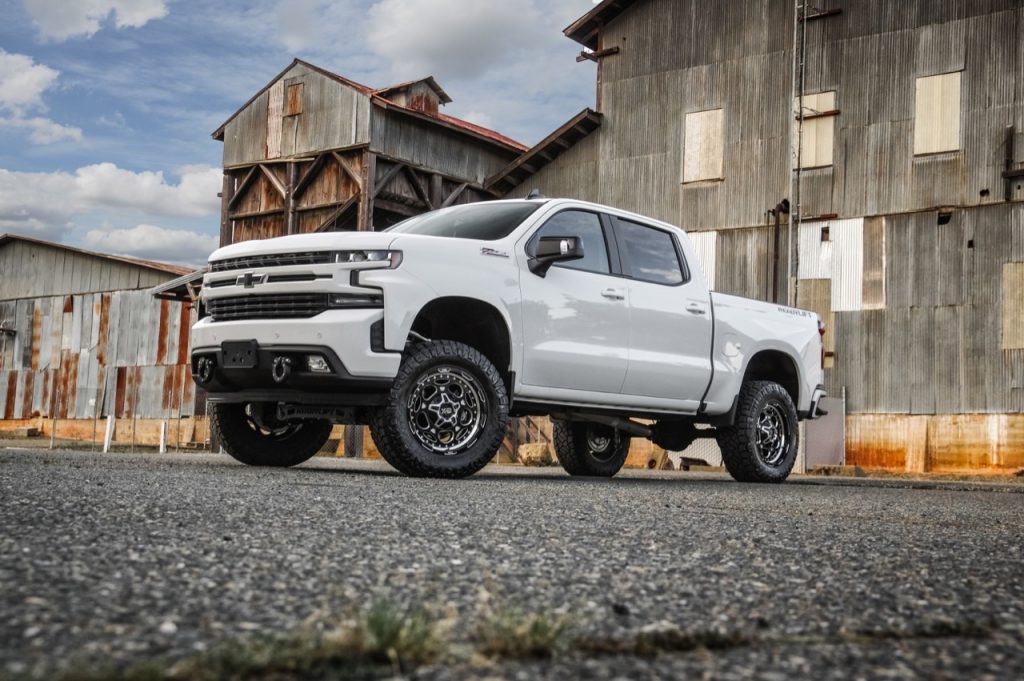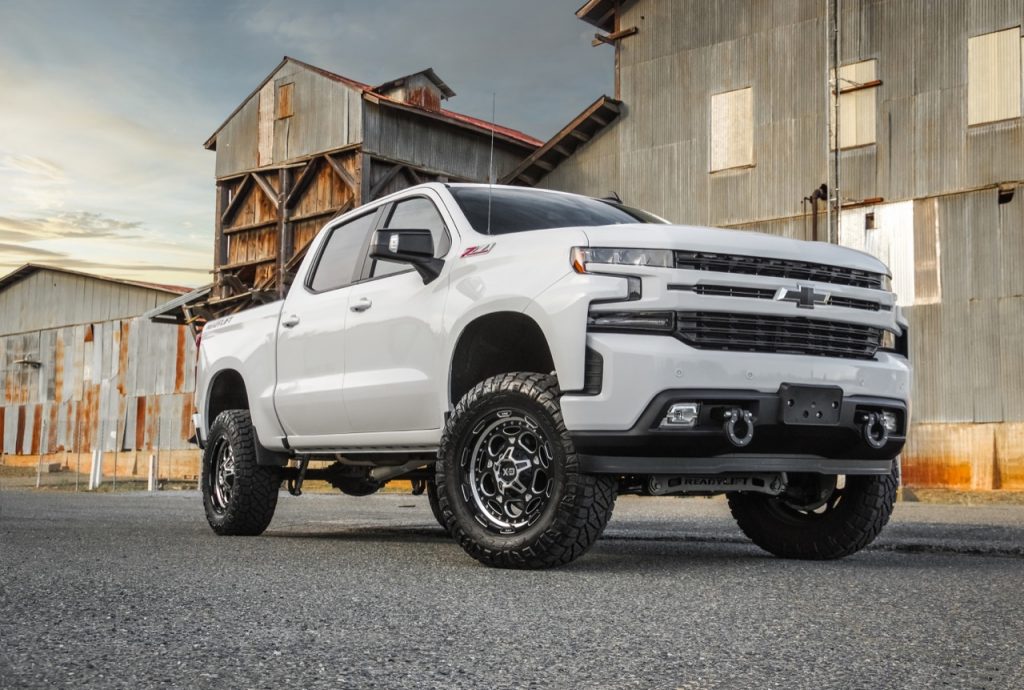 The 44-3980 8″ lift kit features our proprietary "clam shell" style lower strut extensions. This design does not require strut rotation or flipping from side to side and utilizes our TCT lower bushings to provide a precise pivot point that really helps to maintain the factory ride. Our new 8″ kit also includes DOM tube steel upper control arms designed to work perfectly with this lift height while affording perfect alignment geometry.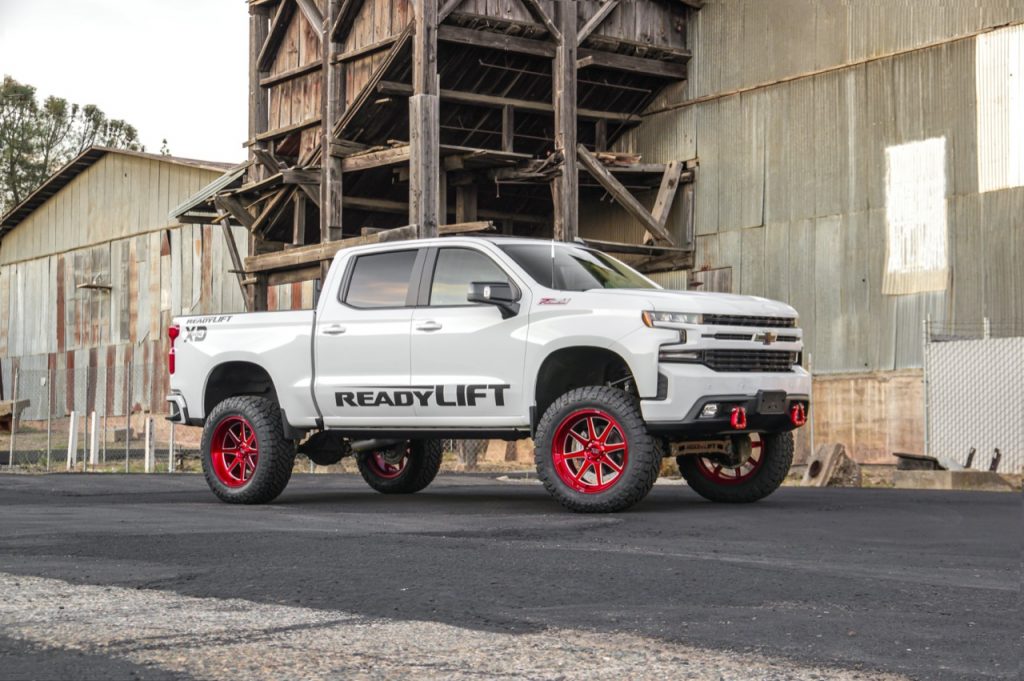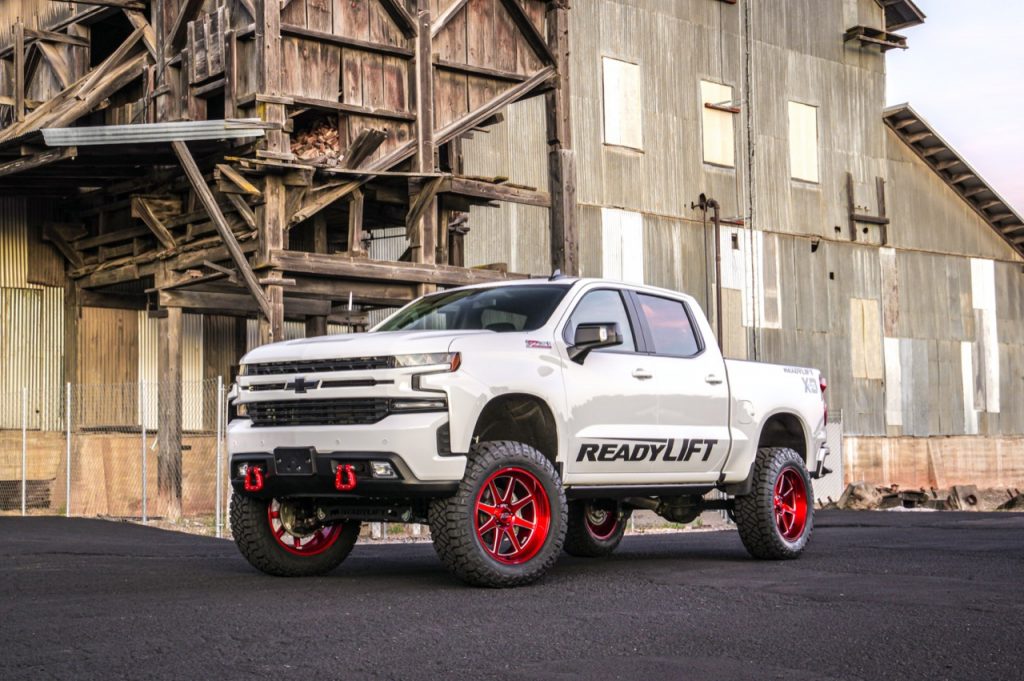 To lift the rear, both of these kits include new fabricated steel rear blocks with integrated bump stop landings as well as new Bilstein 5100 series rear shocks. For the 8″ kit we also include an add-a-leaf rear spring to give the new GM 1500 trucks about 3/4″ of rake.
Don't forget about the added clearance from these complete lift kits! Get ready to bump up those wheels & tires, with the added clearance you can fit up to 35" on 6-inch kit and 37″ on 8 inch kit on 9″ wide wheels with 0 offset with no trimming.
Both kits are designed to maintain the factory ride and handling. Backed by ou ReadyGuard Powertrain Warranty, these kits will only improve your ride for years to come!