2.5" Coil Spring Front Lift Kit W/Falcon 1.1 Monotube Shocks Front/Rear - Ford Super Duty Diesel 4WD 2017-2019
2.5" Coil Spring Front Lift Kit With (4) Falcon 1.1 Monotube Shocks Allows for up to 35" tall tires. Made in USA For use on 2017-2019 4WD Ford Super Duty. Diesel Trucks Only
ReadyLIFT Suspension offers a 2.5" Lift Coil Spring Front leveling Kit made to fit 2017-2019 Ford Super Duty F250/F350/F450 4WD trucks. This kit includes front and rear Falcon 1.1 Monotube series shocks and our popular front track bar relocation bracket. This gives Super Duty owners an excellent alternative for lifting the front of your truck. This great new front leveling system will raise the front of your 2017-2019 4WD Super Duty truck 2.5" while including added value components such as the premiere Falcon 1.1 Monotube shocks and our track bar relocation bracket.. The 46-2724 coil spring system allows for increased tire sizes and widths along with providing improved ground clearance and a more commanding view of the road.

This premiere leveling kit easily allows for 35" tall tires. The 46-27240 coil spring leveling kit delivers a great ride and handling performance! The key ingredients to improving your ride are the new specially engineered coil springs teamed with Falcon 1.1 Monotube series shocks and a track bar relocation bracket! This combination is more than just a leveling kit. This is a performance and rides enhancing kit that will really surprise you at how well it rides and performs both on and off-road.


The ReadyLIFT 2.5" Coil Spring Front leveling kit system for 2017-2019 Ford Super Duty F250 and F350 trucks also included model-specific brake line extension brackets, Our time-tested bump stop extension brackets, and new front sway bar frame mount extension brackets to keep the factory sway bar where is supposed to be. If you want tough looks and a smooth but controlled ride, then you want the new 46-2724 Coil Spring Leveling Kit System. Your truck will thank you!


NOTE: Super Duty trucks, depending on factory spring rate, may experience a minor variation in lift height. The final lift height may vary from 1.5" to 2.5".

NOTE: Not recommended for TREMOR editions.

35x12.50.

37 is possible but may require trimming.

Tire Size Note: ReadyLIFT wheel and tire fitment recommendations are typically based on Wheel Pros wheels and Nitto tires. Due to product differences among tire manufacturers, tire specifications and dimensions including, but limited to, overall diameter, rolling diameter, tread width, aspect ratio, lug pattern, sidewall construction and inflation pressure, will vary meaningfully by tire and wheel manufacturer. Every tire and wheel combination should be test fit prior to installation. Consult your local installer to learn more about the right tire fitment for your application.

Ride Quality Note: When lifting a vehicle and installing aftermarket wheels and tires, a tire manufacturer's construction and material quality can alter vehicle ride quality. When increasing a vehicle wheel and tire size, most larger aftermarket truck and SUV tires are 10-ply (or more) E tires compared to typical OEM 6-ply C tires. This more rigid sidewall construction increases the perception of suspension stiffness often described as ride harshness. The ride, handling, traction, noise, fuel economy, and wear differences between All-Season, All-Terrain, Mud-Terrain, or Trail-Terrain type tires can be significant. Please take into account tire and wheel choice will generally have a meaningful impact on the ride & handling experience.

2.5" lift front coil springs

Sway bar spacers

Brake line extensions

Front track bar relocation bracket

4-Falcon 1.1 Monotube shocks

SAEJ2492 WARNING: By installing this product, you acknowledge that the suspension of this vehicle has been modified. As a result, this vehicle may handle differently than factory-equipped vehicles. As with any vehicle, extreme care must be used to prevent loss of control or rollover during sharp turns or abrupt maneuvers. Always wear seat belts, and drive safely, recognizing that reduced speeds and specialized driving techniques may be required. Failure to drive this vehicle safely may result in serious injury or death. Do not drive this vehicle unless you are familiar with its unique handling characteristics and are confident of your ability to maintain control under all driving conditions. Some modifications (and combinations of modifications) are not recommended and may not be permitted in your state. Consult your owner's manual, the instructions accompanying this product, and state laws before undertaking these modifications. You are responsible for the legality and safety of the vehicle you modify using these components.

INSTALLATION ALIGNMENT NOTE: Your vehicle may require alignment after product installation. You may incur additional costs to align the vehicle.

INSTALLATION HEADLAMP AIM NOTE: In addition to your vehicle alignment, for your safety and others, it is necessary to check and adjust your vehicle headlamps for proper aim and alignment after product installation. You may incur additional costs to adjust the headlamp system.

INSTALLATION ADVANCED DRIVER ASSISTANCE SYSTEMS (ADAS) NOTE: If your vehicle is equipped with active or passive safety/collision monitoring and/or assistance/avoidance systems including, but not limited to, camera- or radar/sonar-based systems, check and adjust your vehicle's systems for proper aim and function after product installation. In some instances, your vehicle may require OEM dealer service tools and factory-trained technicians to re-calibrate ADAS. You may incur additional costs to adjust ADAS systems.

Estimated Installation Time: 5 Hours +/- 1 hour (excluding alignment and wheel/tire assembly)

Have a certified mechanic do it for you!

California Residents: Prop 65

WARNING

Cancer, Birth Defects and Reproductive Harm www.P65Warnings.ca.gov

Falcon Shocks '¬ The Ultimate Blend of Performance, Quality, and Bang for the Buck

'·' ' ' ' ' ' ' ' ' Falcon 1.1 Monotube Shocks deliver increased stability improved ride quality and comfort for a daily-driven vehicle in an economical, compact performance package.

'·' ' ' ' ' ' ' ' ' Falcon 1.1 Monotube Shocks have been optimized for on-road driving with increased stability over stock for driven vehicles on and off road.' ' High-Value Performance is the driving force behind these vehicle-specific dampers for trucks and SUVs.'

'·' ' ' ' ' ' ' ' ' Falcon 1.1 Monotube Shocks are ideal for daily driven trucks and SUVs as well as the enthusiast wanting a consistent controlled feel through all driving conditions

'·' ' ' ' ' ' ' ' ' Falcon 1.1 Monotube shocks include race-inspired performance, handling, and stability for off-road rigs. Falcon Jeep shock absorbers will significantly increase the chassis performance of any lifted truck or SUV.

'·' ' ' ' ' ' ' ' ' Falcon 1.1 Monotube Shock Specifications

o' ' ' 2-1/8" shock body for high-value performance

o' ' ' 6061-T6 aluminum alloy billet piston

o' ' ' 1/2" induction hardened chrome plated shaft resists rock damage corrosion and shaft buckling

o' ' ' Microcellular '¬Å"Foam'¬ Progressive Bump Stops (Bump stop configuration varies depending on shock absorber collapsed length, tire size, and fenders.)
Quick Overview
2.5" Coil Spring Front Lift Kit With (4) Falcon 1.1 Monotube Shocks Allows for up to 35" tall tires. Made in USA For use on 2017-2019 4WD Ford Super Duty. Diesel Trucks Only
Details
ReadyLIFT Suspension offers a 2.5" Lift Coil Spring Front leveling Kit made to fit 2017-2019 Ford Super Duty F250/F350/F450 4WD trucks. This kit includes front and rear Falcon 1.1 Monotube series shocks and our popular front track bar relocation bracket. This gives Super Duty owners an excellent alternative for lifting the front of your truck. This great new front leveling system will raise the front of your 2017-2019 4WD Super Duty truck 2.5" while including added value components such as the premiere Falcon 1.1 Monotube shocks and our track bar relocation bracket.. The 46-2724 coil spring system allows for increased tire sizes and widths along with providing improved ground clearance and a more commanding view of the road.
This premiere leveling kit easily allows for 35" tall tires. The 46-27240 coil spring leveling kit delivers a great ride and handling performance! The key ingredients to improving your ride are the new specially engineered coil springs teamed with Falcon 1.1 Monotube series shocks and a track bar relocation bracket! This combination is more than just a leveling kit. This is a performance and rides enhancing kit that will really surprise you at how well it rides and performs both on and off-road.

The ReadyLIFT 2.5" Coil Spring Front leveling kit system for 2017-2019 Ford Super Duty F250 and F350 trucks also included model-specific brake line extension brackets, Our time-tested bump stop extension brackets, and new front sway bar frame mount extension brackets to keep the factory sway bar where is supposed to be. If you want tough looks and a smooth but controlled ride, then you want the new 46-2724 Coil Spring Leveling Kit System. Your truck will thank you!

NOTE: Super Duty trucks, depending on factory spring rate, may experience a minor variation in lift height. The final lift height may vary from 1.5" to 2.5".
NOTE: Not recommended for TREMOR editions.
Tire Fitment
35x12.50.
37 is possible but may require trimming.
Tire Size Note: ReadyLIFT wheel and tire fitment recommendations are typically based on Wheel Pros wheels and Nitto tires. Due to product differences among tire manufacturers, tire specifications and dimensions including, but limited to, overall diameter, rolling diameter, tread width, aspect ratio, lug pattern, sidewall construction and inflation pressure, will vary meaningfully by tire and wheel manufacturer. Every tire and wheel combination should be test fit prior to installation. Consult your local installer to learn more about the right tire fitment for your application.
Ride Quality Note: When lifting a vehicle and installing aftermarket wheels and tires, a tire manufacturer's construction and material quality can alter vehicle ride quality. When increasing a vehicle wheel and tire size, most larger aftermarket truck and SUV tires are 10-ply (or more) E tires compared to typical OEM 6-ply C tires. This more rigid sidewall construction increases the perception of suspension stiffness often described as ride harshness. The ride, handling, traction, noise, fuel economy, and wear differences between All-Season, All-Terrain, Mud-Terrain, or Trail-Terrain type tires can be significant. Please take into account tire and wheel choice will generally have a meaningful impact on the ride & handling experience.
Kit Components
2.5" lift front coil springs
Sway bar spacers
Brake line extensions
Front track bar relocation bracket
4-Falcon 1.1 Monotube shocks
Installation
SAEJ2492 WARNING: By installing this product, you acknowledge that the suspension of this vehicle has been modified. As a result, this vehicle may handle differently than factory-equipped vehicles. As with any vehicle, extreme care must be used to prevent loss of control or rollover during sharp turns or abrupt maneuvers. Always wear seat belts, and drive safely, recognizing that reduced speeds and specialized driving techniques may be required. Failure to drive this vehicle safely may result in serious injury or death. Do not drive this vehicle unless you are familiar with its unique handling characteristics and are confident of your ability to maintain control under all driving conditions. Some modifications (and combinations of modifications) are not recommended and may not be permitted in your state. Consult your owner's manual, the instructions accompanying this product, and state laws before undertaking these modifications. You are responsible for the legality and safety of the vehicle you modify using these components.
INSTALLATION ALIGNMENT NOTE: Your vehicle may require alignment after product installation. You may incur additional costs to align the vehicle.
INSTALLATION HEADLAMP AIM NOTE: In addition to your vehicle alignment, for your safety and others, it is necessary to check and adjust your vehicle headlamps for proper aim and alignment after product installation. You may incur additional costs to adjust the headlamp system.
INSTALLATION ADVANCED DRIVER ASSISTANCE SYSTEMS (ADAS) NOTE: If your vehicle is equipped with active or passive safety/collision monitoring and/or assistance/avoidance systems including, but not limited to, camera- or radar/sonar-based systems, check and adjust your vehicle's systems for proper aim and function after product installation. In some instances, your vehicle may require OEM dealer service tools and factory-trained technicians to re-calibrate ADAS. You may incur additional costs to adjust ADAS systems.
DO IT YOURSELF:
Please read Instructions thoroughly and completely before beginning installation. Installation by a certified mechanic is recommended. ReadyLIFT Suspension Inc. is NOT responsible for any damage or failure resulting from improper installation.
Download Pdf Instructions
Estimated Installation Time: 5 Hours +/- 1 hour (excluding alignment and wheel/tire assembly)
Have a certified mechanic do it for you!
Additional Information
California Residents: Prop 65
WARNING

Cancer, Birth Defects and Reproductive Harm www.P65Warnings.ca.gov
Falcon Shocks '¬ The Ultimate Blend of Performance, Quality, and Bang for the Buck
'·' ' ' ' ' ' ' ' ' Falcon 1.1 Monotube Shocks deliver increased stability improved ride quality and comfort for a daily-driven vehicle in an economical, compact performance package.
'·' ' ' ' ' ' ' ' ' Falcon 1.1 Monotube Shocks have been optimized for on-road driving with increased stability over stock for driven vehicles on and off road.' ' High-Value Performance is the driving force behind these vehicle-specific dampers for trucks and SUVs.'
'·' ' ' ' ' ' ' ' ' Falcon 1.1 Monotube Shocks are ideal for daily driven trucks and SUVs as well as the enthusiast wanting a consistent controlled feel through all driving conditions
'·' ' ' ' ' ' ' ' ' Falcon 1.1 Monotube shocks include race-inspired performance, handling, and stability for off-road rigs. Falcon Jeep shock absorbers will significantly increase the chassis performance of any lifted truck or SUV.
'·' ' ' ' ' ' ' ' ' Falcon 1.1 Monotube Shock Specifications
o' ' ' 2-1/8" shock body for high-value performance
o' ' ' 6061-T6 aluminum alloy billet piston
o' ' ' 1/2" induction hardened chrome plated shaft resists rock damage corrosion and shaft buckling
o' ' ' Microcellular '¬Å"Foam'¬ Progressive Bump Stops (Bump stop configuration varies depending on shock absorber collapsed length, tire size, and fenders.)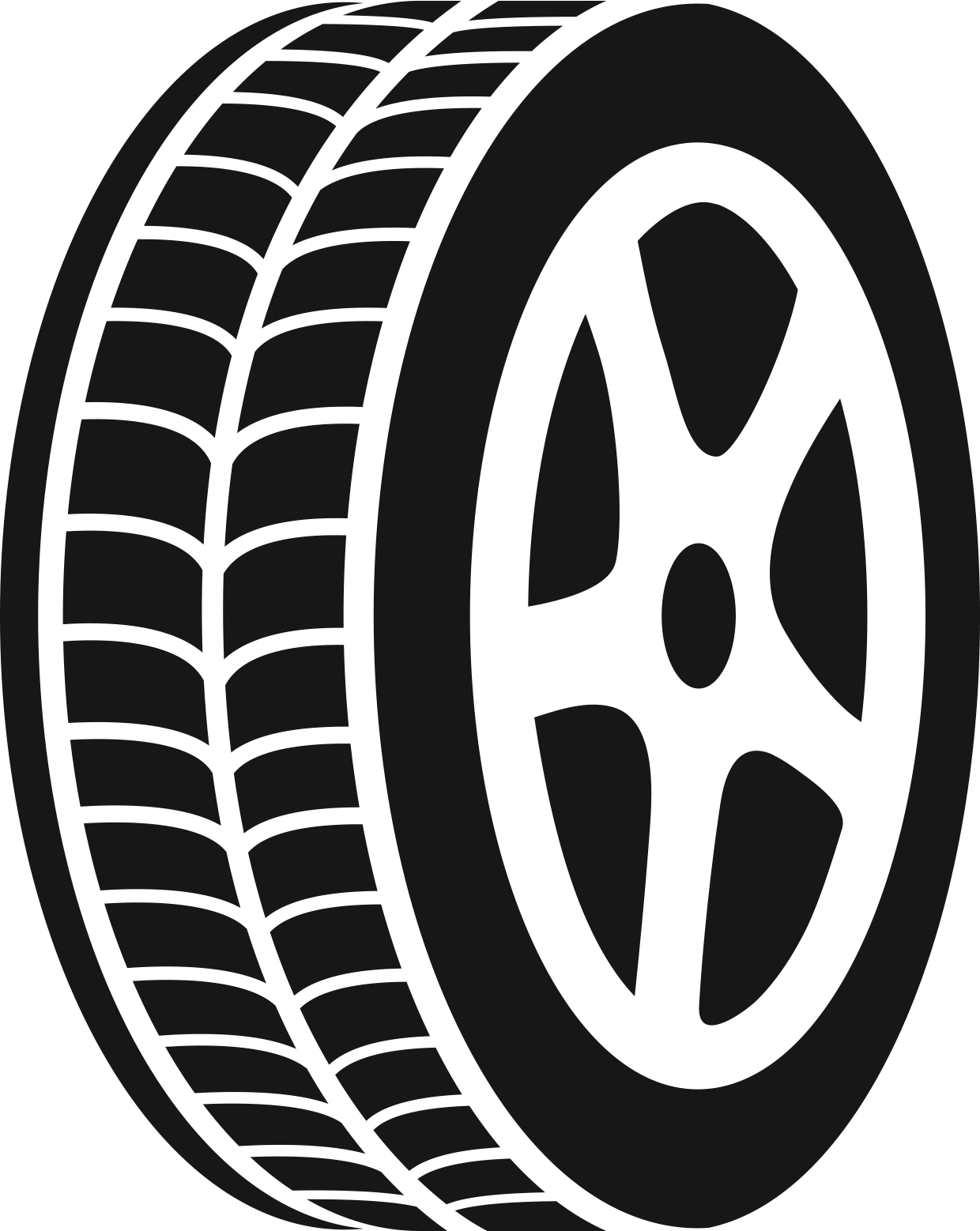 TIRE/WHEEL SIZING GUIDE
Warning:
This product can expose you to chemicals include [name of chemical], which [is/are] known to the State of California to case [cancer]/[birth defects or other reproductive harm]. For more information go to www.P65Warnings.ca.gov.