AirIQ HD2 Air Management Package. Pre-assembled, 2-channel, 400HD Compressor
Logiq AirIQ Complete Air Management


AirIQ Complete Air Management packages for load leveling are factory assembled and tested for guaranteed performance. Our ready-to-bolt-on packages fix weight-related rear squat, with options for side-to-side leveling and on-board air. Nothing rivals the ease and performance of AirIQ.

Easy-to-Use App

The AirIQ Bluetooth App delivers user-friendly control of your air suspension and is available free for iOS and Android devices. The App yields precise adjustment of air pressures resulting in effortless height management with the ability to save up to 8 custom presets for different loads.


AirIQ Modular Design

The modular design of AirIQ can contain anywhere from 1-4 corner modules and can be customer upgraded at anytime. Never throw away to upgrade again...

Smart Corner Modules

Each corner module contains OEM quality solenoid valves, an onboard precision pressure sensor, and a microprocessor running intelligent algorithms for accurate leveling.

AirIQ (SD1/SD2/HD2)

Air Management

System with 20 ft

wiring harness

pre-installed

(4) 5/16"-18 x 5" Hex Bolt

(4) 5/16"-18 x 3/4" Hex Bolt

(8) 5/16"-18 Nylock Flanged Nut

(8) 5/16" Flat Washer

(1) 30A Fuse & Holder (12AWG)

(1) 10A Fuse & Holder (16AWG)

(1) Butt Splice (22-16 AWG)

(1) Butt Splice (12-10 AWG)

(4) Frame Brackets

(1) (2) 3/8" Ring Terminal 16 AWG

(2) 3/8" Ring Terminal 12 AWG

(1) Small Fuse Tap & Terminal

(1) Large Fuse Tap & Terminal

(18 ft) 3/8" Wire Loom

(20 ft) 1/4" Air Line

(40) 8" Zip Ties

(1) Airline Cutter

SAEJ2492 WARNING: By installing this product, you acknowledge that the suspension of this vehicle has been modified. As a result, this vehicle may handle differently than factory-equipped vehicles. As with any vehicle, extreme care must be used to prevent loss of control or rollover during sharp turns or abrupt maneuvers. Always wear seat belts, and drive safely, recognizing that reduced speeds and specialized driving techniques may be required. Failure to drive this vehicle safely may result in serious injury or death. Do not drive this vehicle unless you are familiar with its unique handling characteristics and are confident of your ability to maintain control under all driving conditions. Some modifications (and combinations of modifications) are not recommended and may not be permitted in your state. Consult your owner's manual, the instructions accompanying this product, and state laws before undertaking these modifications. You are responsible for the legality and safety of the vehicle you modify using these components.

 

INSTALLATION ALIGNMENT NOTE:  Your vehicle may require alignment after product installation.  You may incur additional costs to align the vehicle.

 

INSTALLATION HEADLAMP AIM NOTE:  In addition to your vehicle alignment, for your safety and others, it is necessary to check and adjust your vehicle headlamps for proper aim and alignment after product installation.  You may incur additional costs to adjust the headlamp system.

 

INSTALLATION ADVANCED DRIVER ASSISTANCE SYSTEMS (ADAS) NOTE:  If your vehicle is equipped with active or passive safety/collision monitoring and/or assistance/avoidance systems including, but not limited to, camera- or radar/sonar-based systems, check and adjust your vehicle's systems for proper aim and function after product installation.   In some instances, your vehicle may require OEM dealer service tools and factory-trained technicians to re-calibrate ADAS.  You may incur additional costs to adjust ADAS systems.

DO IT YOURSELF:

Please read Instructions thoroughly and completely before beginning installation. Installation by a certified mechanic is recommended. ReadyLIFT Suspension Inc. is NOT responsible for any damage or failure resulting from improper installation.

Download Pdf Instructions

Estimated Installation Time: 2.5 Hours +/- 0.5 hours (excluding alignment and wheel/tire assembly)

Have a certified mechanic do it for you!

Cubic Feet Per Minute Explained

Cubic Feet per Minute (CFM) is a measurement describing how much air pressure can produce. This is often called the compressor's flow rate, and it determines what kind of air tools you can use with the compressor. The higher the CFM of a compressor, the more it is cable.

 

What Is an Air Compressor Duty Cycle?

An air compressor duty cycle is a measure of the amount of time that a compressor can be used continuously without needing to shut down for maintenance or to allow air pressure to build back up again. When choosing an air compressor, it is important to consider not just its CFM rating but also its duty cycle.

You should always read the technical specifications on any air compressors you are considering purchasing to find out their CFM rating and duty cycle ratings. This information will help you determine if a specific air compressor is well-suited for your needs and applications. Simply put, an air compressor duty cycle is the amount of time a compressor will deliver pressurized air within a total cycle time. If listed as a percentage, you can simply take the number of seconds or minutes the figure represents and subtract that from the total cycle time.

When listed as a percentage, the duty cycle is equal to the compressor's run time divided by the total cycle time. So, this percentage equates to the amount of time you can keep the compressor on, plus the corresponding cool-down duration. For example, a compressor with a 25% duty cycle will need 45 minutes of downtime out of every hour, meaning it can be active for 15 minutes. Likewise, a compressor with a 50% duty cycle will need 30 minutes off for every 30 minutes on.

So, what does the duty cycle mean on an air compressor? It all depends on the percentage figure. The possibilities can be broken down as follows:

 

1. 25% Duty Cycle

If an air compressor has a 25% duty cycle, it means the run time is one-fourth of the total cycle time. Therefore, if the compressor has a cycle time of 120 seconds, the run time would last for 30 seconds. During operations, the compressor would need one minute and 30 seconds of rest between every 30 seconds of pressurization activity.

An air compressor with a run time this low would mostly be suitable for small applications that require only intermittent air power, such as domestic, portable compressors used by independent craftspeople.

 

2. 30% Duty Cycle

If the specs of an air compressor specify a 30% duty-cycle rating, this would mean the run time is one-third of the total cycle time. Consequently, a compressor with a cycle time of 60 seconds would have a run time of 20 seconds. When applications are underway, the compressor would need to rest for 40 seconds between every 20 seconds of active use.

An air compressor with a 30% run time could be used in moderate applications where tools are used frequently but not continuously, such as in garages where motor parts need to be fastened and unfastened every few minutes.

Naturally, any compressor with a duty cycle rating lower than 100% can be considered intermittent. The vast majority of piston compressors fall into this category. Intermittent-duty compressors are more than adequate for most auto applications.  Most applications can be performed with intermittent air power since you only use air in a relatively short burst. These include:

-         Inflating tires or sports equipment

-         Load leveling bags/airbags

-         Drilling

-         Cleaning air blower




The LOGIQ COMPRESSORS

AirIQ SD1 and SD2 have a 25% Duty Cycle with 2.03 CFM

AirIQ HD2 has a 33% Duty Cycle with 2.62 CFM
Details
Logiq AirIQ Complete Air Management

AirIQ Complete Air Management packages for load leveling are factory assembled and tested for guaranteed performance. Our ready-to-bolt-on packages fix weight-related rear squat, with options for side-to-side leveling and on-board air. Nothing rivals the ease and performance of AirIQ.
Easy-to-Use App
The AirIQ Bluetooth App delivers user-friendly control of your air suspension and is available free for iOS and Android devices. The App yields precise adjustment of air pressures resulting in effortless height management with the ability to save up to 8 custom presets for different loads.

AirIQ Modular Design
The modular design of AirIQ can contain anywhere from 1-4 corner modules and can be customer upgraded at anytime. Never throw away to upgrade again...
Smart Corner Modules
Each corner module contains OEM quality solenoid valves, an onboard precision pressure sensor, and a microprocessor running intelligent algorithms for accurate leveling.
Kit Components
AirIQ (SD1/SD2/HD2)
Air Management
System with 20 ft
wiring harness
pre-installed
(4) 5/16"-18 x 5" Hex Bolt
(4) 5/16"-18 x 3/4" Hex Bolt
(8) 5/16"-18 Nylock Flanged Nut
(8) 5/16" Flat Washer
(1) 30A Fuse & Holder (12AWG)
(1) 10A Fuse & Holder (16AWG)
(1) Butt Splice (22-16 AWG)
(1) Butt Splice (12-10 AWG)
(4) Frame Brackets
(1) (2) 3/8" Ring Terminal 16 AWG
(2) 3/8" Ring Terminal 12 AWG
(1) Small Fuse Tap & Terminal
(1) Large Fuse Tap & Terminal
(18 ft) 3/8" Wire Loom
(20 ft) 1/4" Air Line
(40) 8" Zip Ties
(1) Airline Cutter
Installation
SAEJ2492 WARNING: By installing this product, you acknowledge that the suspension of this vehicle has been modified. As a result, this vehicle may handle differently than factory-equipped vehicles. As with any vehicle, extreme care must be used to prevent loss of control or rollover during sharp turns or abrupt maneuvers. Always wear seat belts, and drive safely, recognizing that reduced speeds and specialized driving techniques may be required. Failure to drive this vehicle safely may result in serious injury or death. Do not drive this vehicle unless you are familiar with its unique handling characteristics and are confident of your ability to maintain control under all driving conditions. Some modifications (and combinations of modifications) are not recommended and may not be permitted in your state. Consult your owner's manual, the instructions accompanying this product, and state laws before undertaking these modifications. You are responsible for the legality and safety of the vehicle you modify using these components.
INSTALLATION ALIGNMENT NOTE:  Your vehicle may require alignment after product installation.  You may incur additional costs to align the vehicle.
INSTALLATION HEADLAMP AIM NOTE:  In addition to your vehicle alignment, for your safety and others, it is necessary to check and adjust your vehicle headlamps for proper aim and alignment after product installation.  You may incur additional costs to adjust the headlamp system.
INSTALLATION ADVANCED DRIVER ASSISTANCE SYSTEMS (ADAS) NOTE:  If your vehicle is equipped with active or passive safety/collision monitoring and/or assistance/avoidance systems including, but not limited to, camera- or radar/sonar-based systems, check and adjust your vehicle's systems for proper aim and function after product installation.   In some instances, your vehicle may require OEM dealer service tools and factory-trained technicians to re-calibrate ADAS.  You may incur additional costs to adjust ADAS systems.
DO IT YOURSELF:
Please read Instructions thoroughly and completely before beginning installation. Installation by a certified mechanic is recommended. ReadyLIFT Suspension Inc. is NOT responsible for any damage or failure resulting from improper installation.
Download Pdf Instructions
Estimated Installation Time: 2.5 Hours +/- 0.5 hours (excluding alignment and wheel/tire assembly)
Have a certified mechanic do it for you!
Additional Information
Cubic Feet Per Minute Explained
Cubic Feet per Minute (CFM) is a measurement describing how much air pressure can produce. This is often called the compressor's flow rate, and it determines what kind of air tools you can use with the compressor. The higher the CFM of a compressor, the more it is cable.
What Is an Air Compressor Duty Cycle?
An air compressor duty cycle is a measure of the amount of time that a compressor can be used continuously without needing to shut down for maintenance or to allow air pressure to build back up again. When choosing an air compressor, it is important to consider not just its CFM rating but also its duty cycle.
You should always read the technical specifications on any air compressors you are considering purchasing to find out their CFM rating and duty cycle ratings. This information will help you determine if a specific air compressor is well-suited for your needs and applications. Simply put, an air compressor duty cycle is the amount of time a compressor will deliver pressurized air within a total cycle time. If listed as a percentage, you can simply take the number of seconds or minutes the figure represents and subtract that from the total cycle time.
When listed as a percentage, the duty cycle is equal to the compressor's run time divided by the total cycle time. So, this percentage equates to the amount of time you can keep the compressor on, plus the corresponding cool-down duration. For example, a compressor with a 25% duty cycle will need 45 minutes of downtime out of every hour, meaning it can be active for 15 minutes. Likewise, a compressor with a 50% duty cycle will need 30 minutes off for every 30 minutes on.
So, what does the duty cycle mean on an air compressor? It all depends on the percentage figure. The possibilities can be broken down as follows:
1. 25% Duty Cycle
If an air compressor has a 25% duty cycle, it means the run time is one-fourth of the total cycle time. Therefore, if the compressor has a cycle time of 120 seconds, the run time would last for 30 seconds. During operations, the compressor would need one minute and 30 seconds of rest between every 30 seconds of pressurization activity.
An air compressor with a run time this low would mostly be suitable for small applications that require only intermittent air power, such as domestic, portable compressors used by independent craftspeople.
2. 30% Duty Cycle
If the specs of an air compressor specify a 30% duty-cycle rating, this would mean the run time is one-third of the total cycle time. Consequently, a compressor with a cycle time of 60 seconds would have a run time of 20 seconds. When applications are underway, the compressor would need to rest for 40 seconds between every 20 seconds of active use.
An air compressor with a 30% run time could be used in moderate applications where tools are used frequently but not continuously, such as in garages where motor parts need to be fastened and unfastened every few minutes.
Naturally, any compressor with a duty cycle rating lower than 100% can be considered intermittent. The vast majority of piston compressors fall into this category. Intermittent-duty compressors are more than adequate for most auto applications.  Most applications can be performed with intermittent air power since you only use air in a relatively short burst. These include:
-         Inflating tires or sports equipment
-         Load leveling bags/airbags
-         Drilling
-         Cleaning air blower
The LOGIQ COMPRESSORS
AirIQ SD1 and SD2 have a 25% Duty Cycle with 2.03 CFM
AirIQ HD2 has a 33% Duty Cycle with 2.62 CFM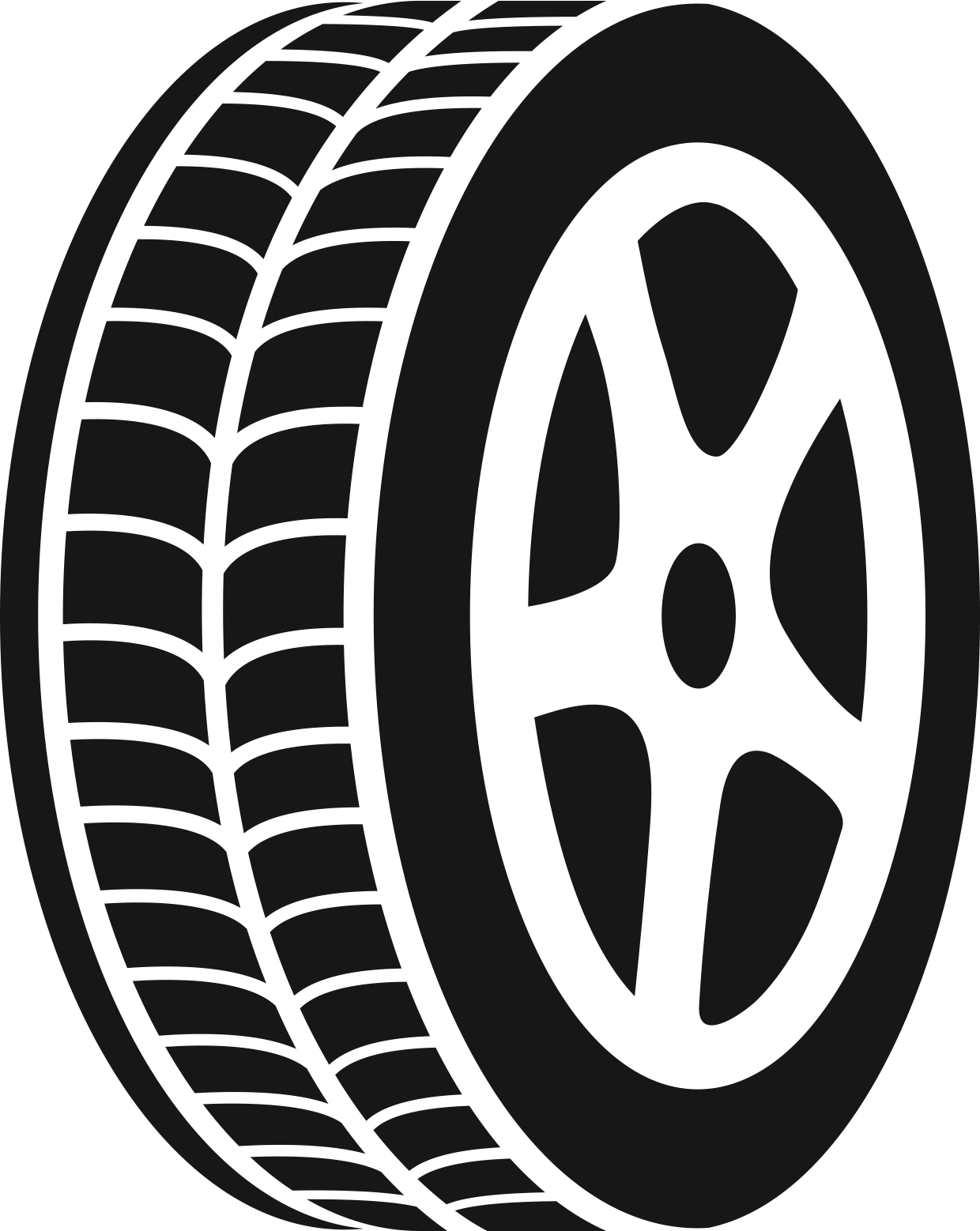 TIRE/WHEEL SIZING GUIDE