The long-awaited 2018 Jeep® JL Wrangler and Wrangler Unlimited SUVs are finally hitting the streets and trails, and the ReadyLIFT team is excited to announce that we're now shipping an incredible lift solution for JL. Our all-new 2.5″ Lift Kit, designed specifically for the 2018 Jeep JL Wrangler Rubicon, is a well-engineered, high-quality lift that delivers increased stance while maintaining factory ride.  Jeep JL Sport and Sahara have their own ReadyLIFT 2.5" Lift Kit which is also shipping this month.
While these Jeep JL rides on a completely new suspension, the fundamental solid axle design lends itself perfectly to ReadyLIFT's popular SST Coil Spacer Lift Kit technology. Using a decade's worth of engineering science derived from our popular JK SST lift kit and countless truck suspension kits, our R&D team created two new versatile coil spring spacer lift kits. These kits provide 2.5 inches of lift in front and 2.0 inches of lift in the rear and are designed exclusively for Wrangler's two distinctive vehicle configurations: (1) the Rubicon edition with clearance for up to 37" tires and (2) the Sport & Sahara models with clearance for up to 35" tires.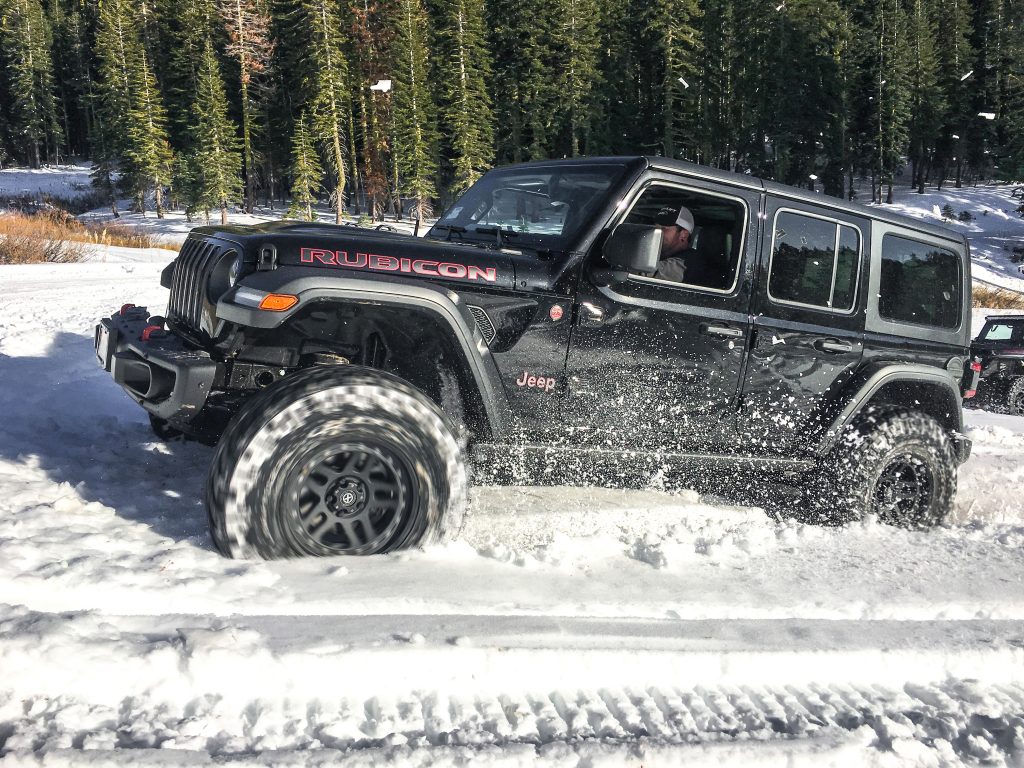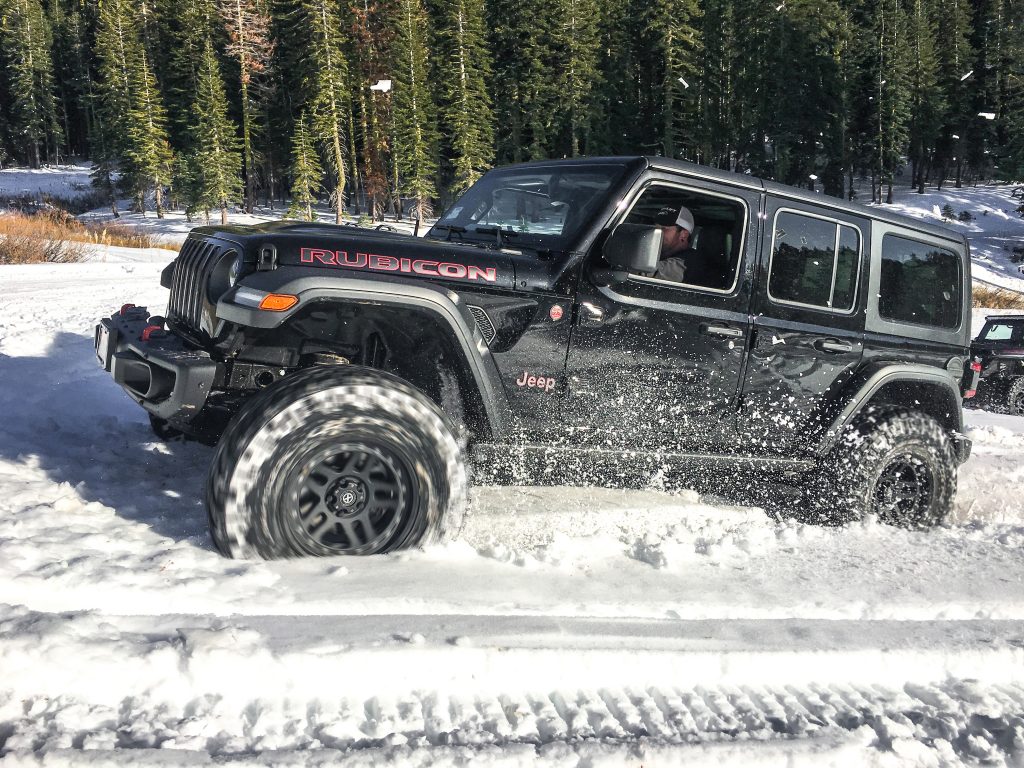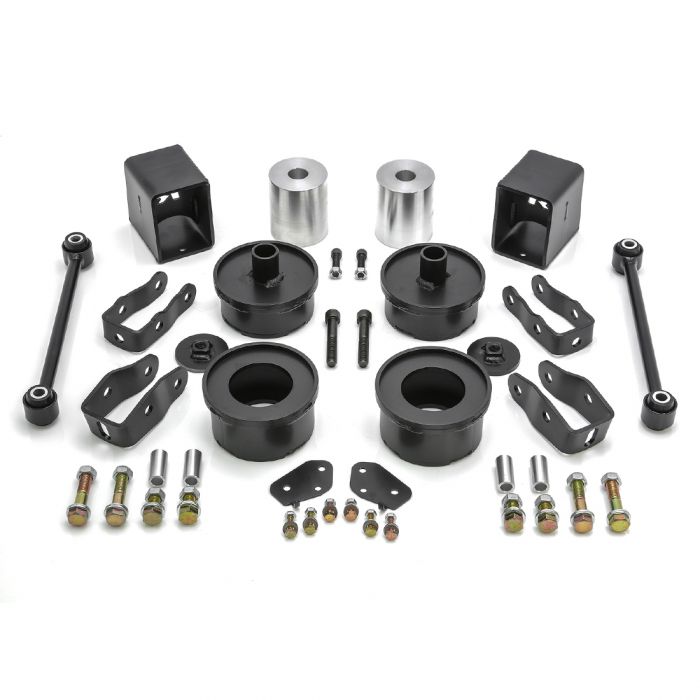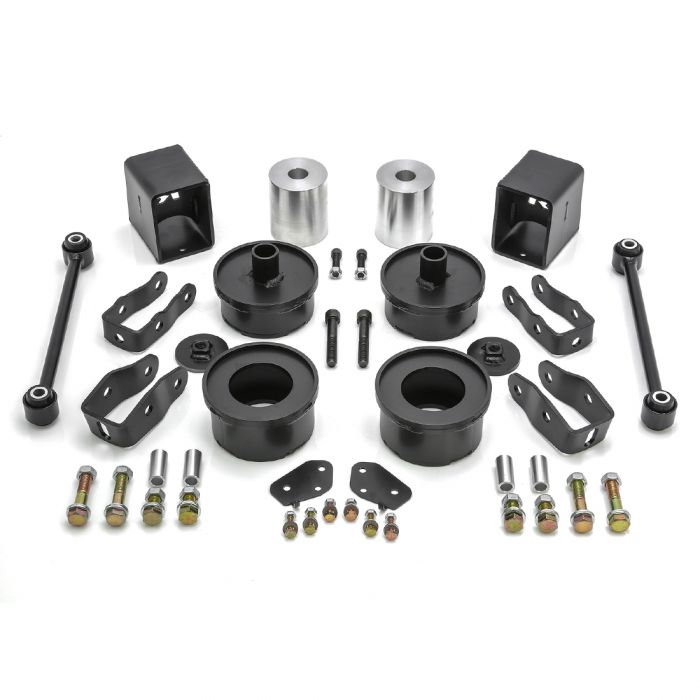 Both the 69-6825 (Rubicon) and 69-6826 (Sport/Sahara) kits feature four laser-cut 3/16″ wall – 1/4″ plate steel coil spring spacers with integrated spring isolation keeper plates. Since Jeep spent many years and millions of miles developing these great-riding springs and springs, there is really no reason to replace them.
Our new coil spring spacers allow Wrangler JL owners to maintain the factory ride quality with a proper lifted stance that is visually appealing and functional for even the most grueling off-road conditions. CNC-bent laser cut steel shock extensions for both the front and rear utilize an offset design that allows retention of the factory shocks at an ideal angle for lifted situations and preserves factory ride quality.
Our two new SST Lift Kits go beyond the basics and include longer sway bar end links as well as custom-tailored bump stop extensions. These new bump stop extensions are an essential component when lifting the new Jeep JL. Each bump stop extension is size-specific for Rubicon or Sport/Sahara to accommodate maximum wheel travel.
Compare this SST Lift Kit against the rest and you'll discover unmatched ReadyLIFT quality, capability, profitability, and value for this price.
Click here to find a dealer near you!