Lift of the Month – Jeep JL Lift Kit
The wait is finally over! Before we move into Moab we want to showcase the new Jeep JL builds for our Lift of the Month. This Jeep is one of the coolest vehicles to come out this year. We have been working hard to find the coolest looking Jeep JL to highlight, but we have yet to find one that doesn't deserve to be featured. We decided to highlight two of our favorites that have the newly designed ReadyLIFT 2.5″ SST Spacer Kit. The ReadyLIFT 69-6825 kits allow you to boost your Jeep JL Rubicon up 2.5″ and fit 37" tires on while maintaining your factory ride. Check out the all-new Jeep JL Rubicons modified by Iron Cross Automotive and GoRhino.
Iron Cross Automotive Jeep JL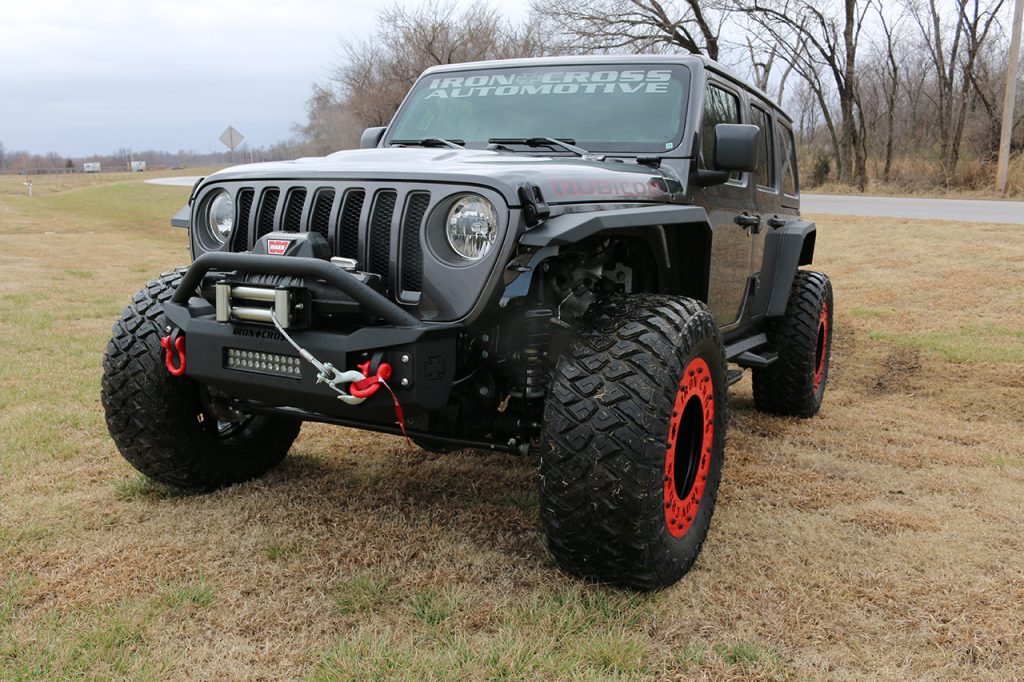 ReadyLIFT gave this new Jeep JL a 2.5″ SST Lift Kit allowing maximum clearance and off-road functionality. Iron Cross Automotive provides American made products built tough. Iron Cross accessories provide functionality and protection while having a gritty out of the shop look. This aggressive off-road Jeep is built up with the Iron Cross Fender Flare Set that provides maximum protection as well as added clearance for oversized tires.  Manufactured with high quality 12 gauge steel, a fender flare set is a perfect combination of functionality and impact resistance. For any Jeep owner looking to crawl through uneven and difficult terrain, we highly recommend a powerful winch such as the Warn Industries Zeon 8 attached to a strong bumper such as the Iron Cross Stubby Front Bumper with an attached bar. This will be able to retrieve your buddy still riding around in a Jeep JK to be released from any tricky situation.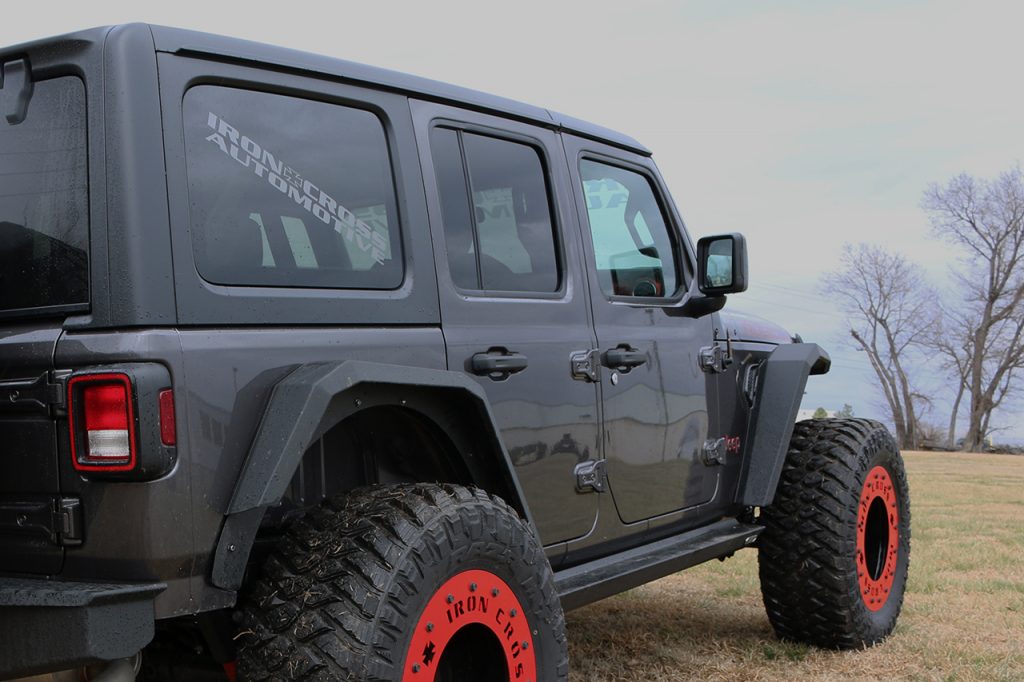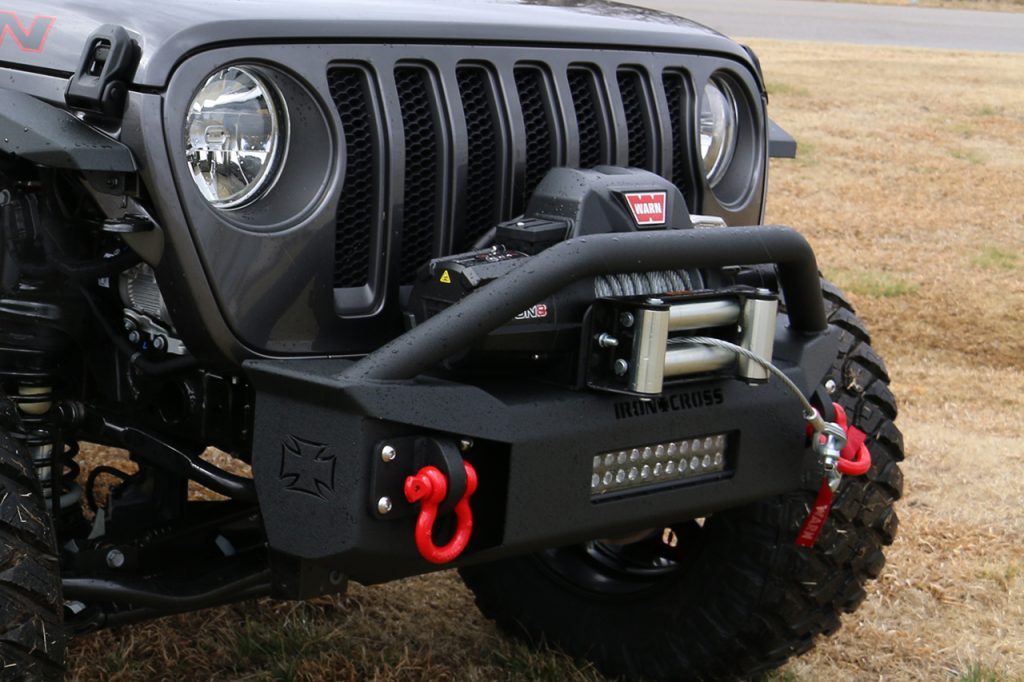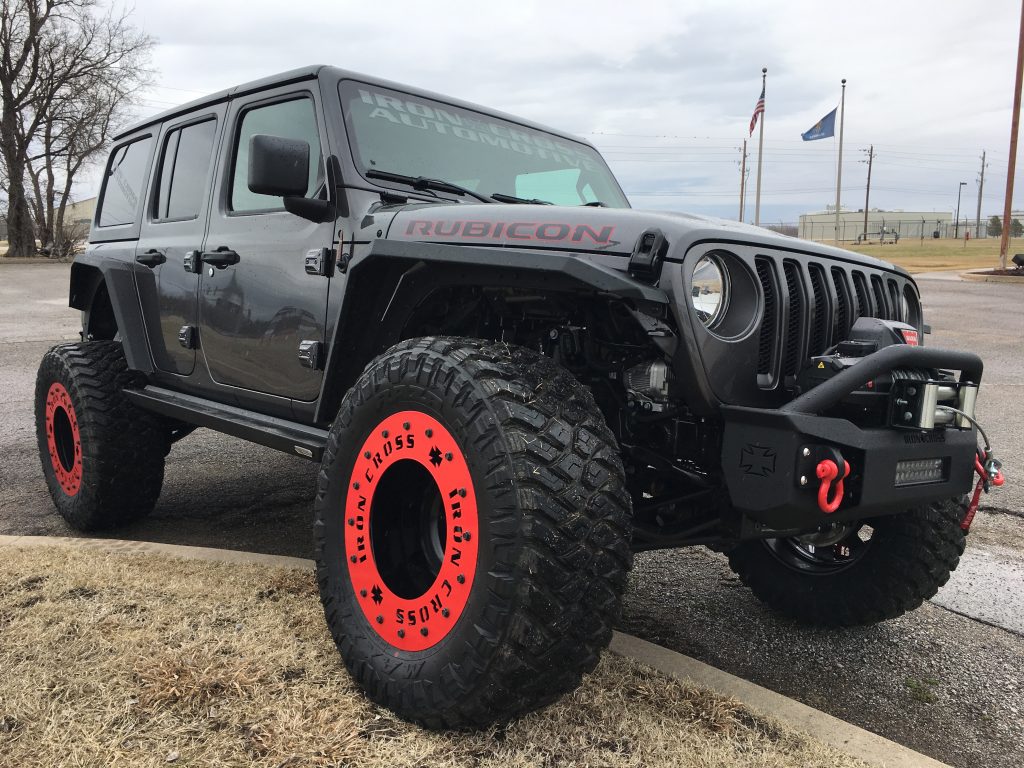 Go Rhino Jeep JL
Go Rhino is known for building some of the toughest Jeeps. This Jeep is stacked with aftermarket bumpers, lights, and a spare tire carrier; making it ready for any adventure. Built with our 2.5″ SST Lift Kit, this Jeep JL Rubicon now has the clearance needed to add beefy 37″ Maxxis Razr tires for ultimate traction and great looks. Matched with Black Rhino Barstow Wheels the Go Rhino Jeep JL is set up to conquer anything. The ultimate doomsday vehicle will need light to survive;  Go Rhino Light Mounts allow for aftermarket lights to be installed to the hood hinge, lower A-pillar, the upper cowl, hood clamp, or hard top. Go Rhino products gave this Jeep JL the functionality to race through the desert, and crawl through canyons with comfort.