2018 Moab Easter Jeep Safari
After a long week of off-roading, the dust finally settles in Moab, Utah. The ReadyLIFT team set out this year to test the all-new Jeep Wrangler JL at the annual Moab Easter Jeep Safari. It was a week that will not soon be forgotten. This event is always on our calendar, but this year we were extremely eager to get this new Jeep Wrangler JL on the trails. Built with our newest Jeep product, the 2.5" SST Spacer Lift Kit, our Jeep Wrangler JL had everything needed for an adventure through the mountainous desert.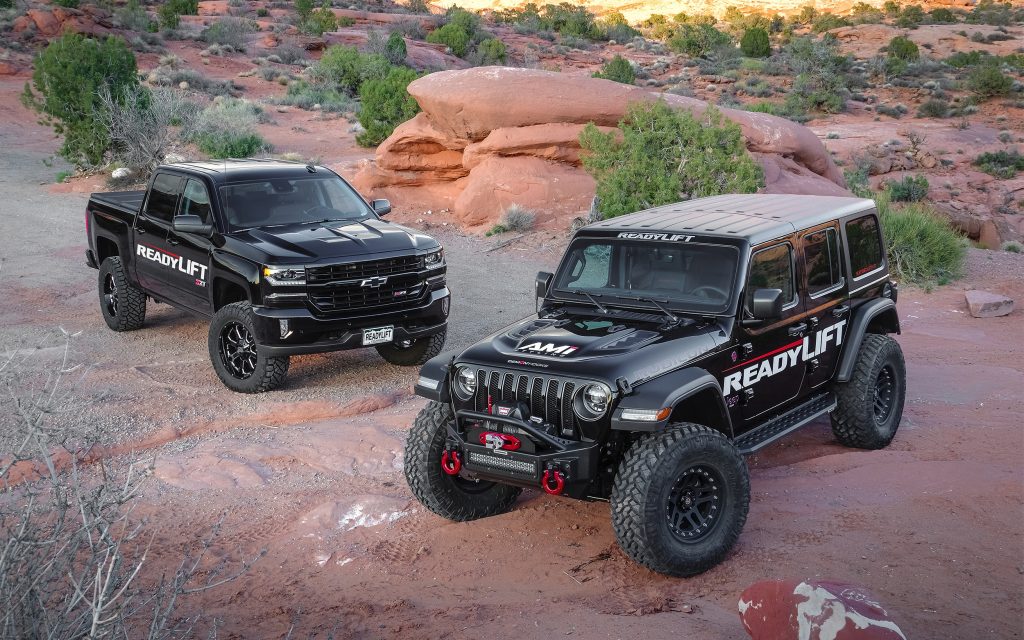 After enjoying the long but scenic day of travel in the beautiful state of Utah it was time to hit the trails. (We logged 600 miles of pavement each way from our R&D center and we quite surprised at the road manners of the JL even on 37s.)  We got right into putting our Jeep Wrangler JL to the test with a full day on a variety of trails. The first day involved a light-hearted run on Fins and Things Trail with a trip to Arches National Park to finish off the day. The Jeep Wrangler JL proved itself as one of the most capable off-road vehicles on the market.  Fellow Jeep JK owners were quite impressed as the Jeep Wrangler JL navigated most obstacles with ease throughout the desert. Even drivers with thousands of dollars' worth of aftermarket upgrades were surprised by our Jeep Wrangler's ability to handle the trails with just a few upgrades – our ReadyLIFT 2.5'' SST Lift Kit, American Racing ATX Series 18×9 wheels, 37'' Nitto Trail Grapplers, GoRhino bumpers & side steps, a Warn winch, and AMI Demon Recovery Hooks 2.0.  (Side note – satellite radio is a must-have in Moab.)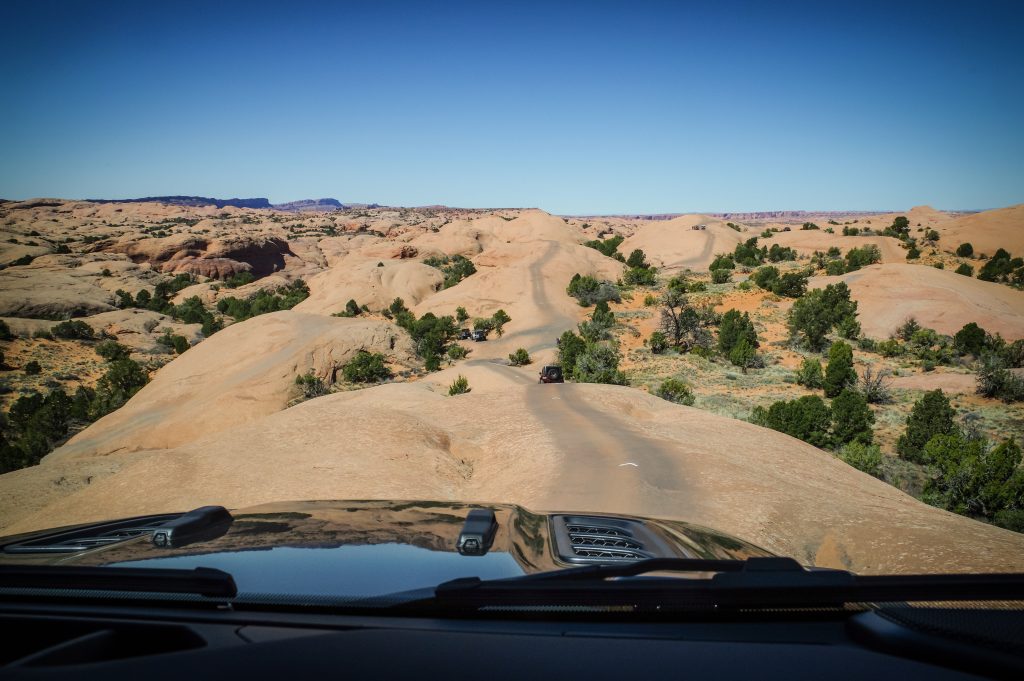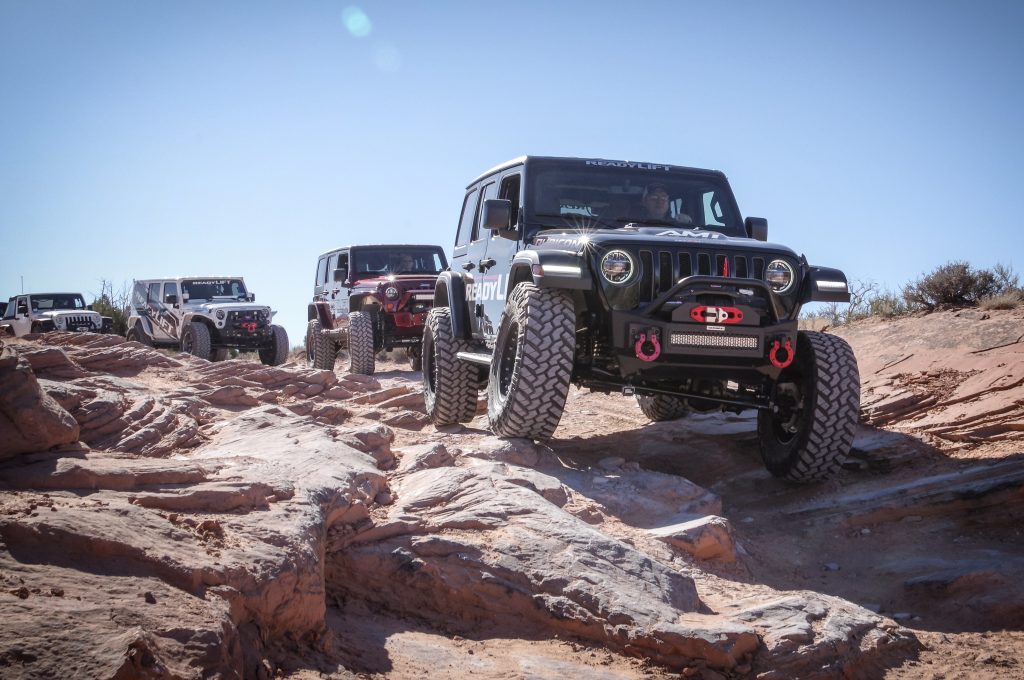 On our final day, we cranked up the difficulty as we traveled to Top of the World with our friends at Bestop. This trail-tested many more aspects of the Jeep JL. Our GoRhino bumpers may have taken a beating on the abrupt stair-steps, but it held together well and protected the Jeep JL as designed. Any trail with a "6" difficulty rating will cause battle scars for your average Jeep. The Jeep Wrangler JL surpassed all expectations as it climbed to the top with relative ease.
While the Moab Easter Jeep Safari will continue next year, we still plan to continue "testing" the Jeep Wrangler JL this season.  Rubicon Trail is next on our radar.