Super Duty Alignment After Leveling Kit
Getting a better stance and larger wheels sometimes come at a price. Super Duty leveling kits don't always react to the larger lift kits while maintaining the factory control and handling. Luckily ReadyLIFT is devoted to supplying the best suspension solutions possible to your truck.  For more than a decade, ReadyLIFT has offered Super Duty leveling kits to raise up the front end for a level stance. Popular kits such as our 66-2011 and 66-2725 have contained everything required to get a level look for your 2011-UP Super Duty Kits. Recently, we focused on making sure our kits aren't just for the look, but that they improve the driving experience. No truck owner should have to sacrifice control for a lifted truck.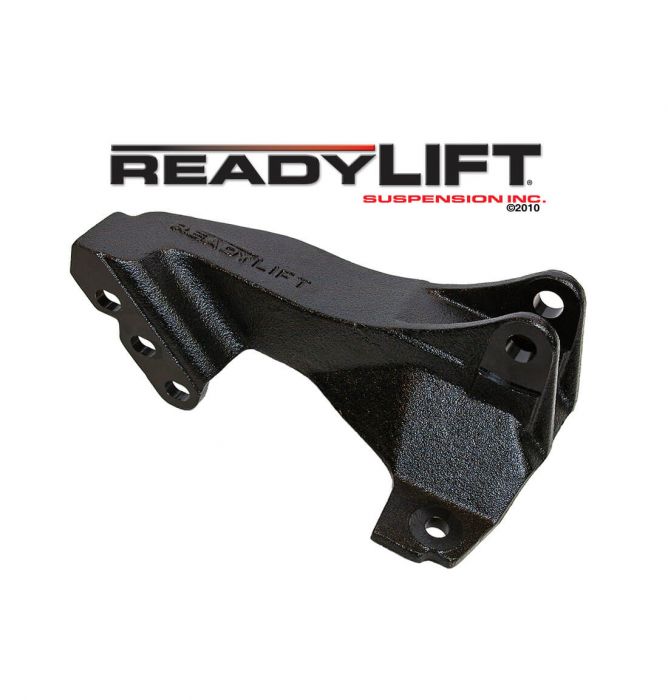 One issue common when lifting your truck up is the track bar being out of alignment due to the higher stance. While some of the Super Duty lifts have no issues with alignment or steering, others may require extra products to really get them dialed in. The most common upgrade is the addition of our OEM-style cast iron front track bar relocation bracket. This bracket replaces the stock version by changing the track bar mounting point and angle while helping to center the front axle. ReadyLIFT manufacturers the only OEM-style cast iron Track Bar Relocation Bracket on the market. thatOur Super Duty leveling kits including the track bar bracket relocates the factory track bar for proper suspension alignment and steering geometry. 
If you currently own a 2008-2018 Ford Super Duty with only a leveling kit, this is a great opportunity to upgrade to many of the same products found in our SST Lift Kit packages while saving money in the process.