This summer we have had a blast testing our new lift kits on a wide range of popular crossover utility vehicles. With our simple to install yet highly capable SST Lift Kits, these vehicles go from mall crawler to trail runner.  Here at ReadyLIFT, we are die-hard truck and Jeep enthusiasts. The first thing we notice when driving these stock crossover vehicles is the bargain-basket ride that comes with a low sitting street chassis. Even in the city every speed bump, pothole, or uneven surface seems to rattle the entire vehicle. After driving with our lifting solutions we are able to accommodate a larger sidewall tire. This extra rubber under the CUV really smoothes out the overall drivability while improving the on-road ride and off-road capability. These crossover lift kits, when combined with aggressive all-terrain tires, create an exceptionally improved stance that handles both on the road and on the trail.
All of our new crossover kits use similar heavy-duty offset-spacer strut extension technology providing the ideal 2" of lift in front and 1.0″-1.5″ of lift in the rear. This added clearance gives you the option to upgrade your wheels and tires without any trimming. These innovative new crossover SST Lift Kits are easy to bolt-on and require no structural modifications. Whether you are ready to take your crossover off-road or you just want a smoother ride in the city we have the perfect solution to meet your needs.
SUBARU OUTBACK LIFT KIT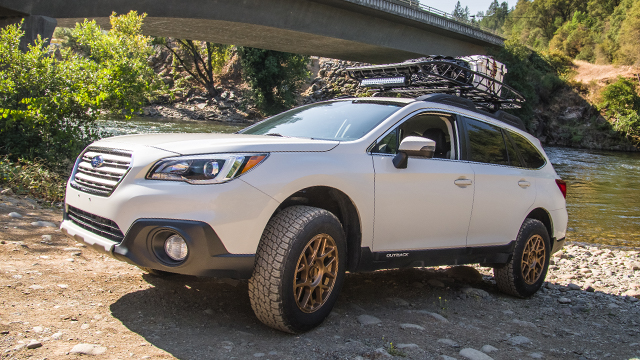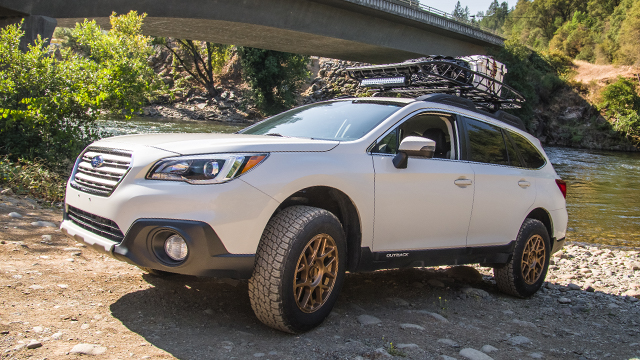 The Subaru Outback is no stranger to off-road terrain. For years adventure enthusiasts, such as those involved in MTNroo communities, have been tearing up fire roads and trails all over the world. Our 2″ Subaru Outback SST Lift Kit gives your vehicle a better stance and higher clearance to allow for bigger wheels and tires. A quick and easy installation of our lift kits will have your Outback ready for adventure in no time.
SUBARU CROSSTREK LIFT KIT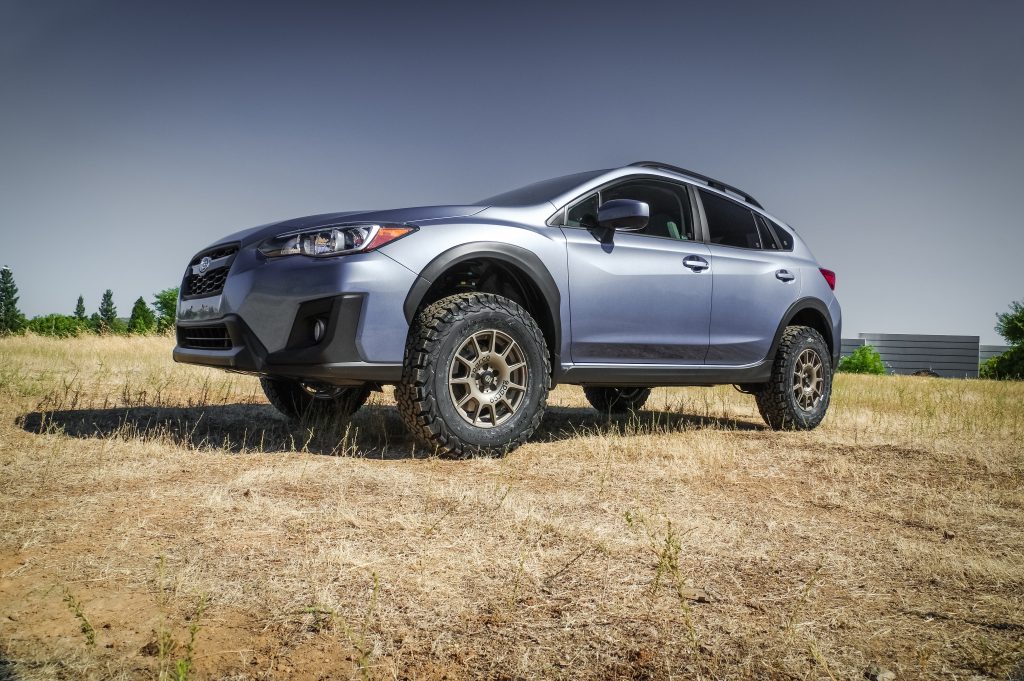 The Subaru Crosstrek has the same suspension technology as its Outback counterpart.  Our engineers have developed a 2018-UP Crosstrek lift kit that will raise the front of your new Subie 2″ and 1.5″ in the rear. This lift combination creates an exceptional improved stance that when combined with a 235 tire results in upwards of 12″ of ground clearance.
TOYOTA RAV4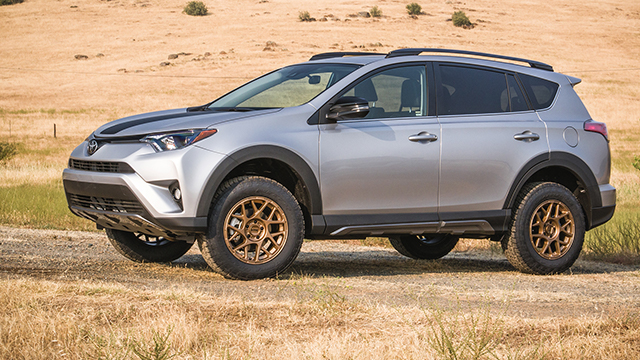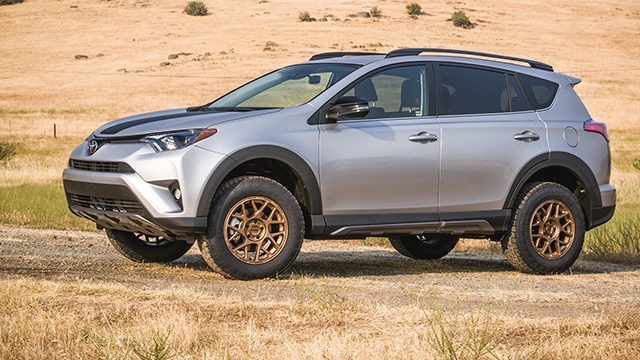 Any driver with a modern small or mid-sized CUV understands the annoyance of uneven surfaces including the dubious urban speed bump. The Toyota RAV4 was hardly designed for off-road trails and honestly seems ill-equipped to handle even bumpy streets. The option to add bigger tires becomes a no-brainer when you think of the extra cushion for uneven surfaces and additional traction for rugged terrain or rough winters. But getting a large enough tire size requires some more clearance. Our SST Lift Kit raises the overall clearance and allows for an increase in tire side-wall to provide a smooth ride no matter the terrain.
TOYOTA HIGHLANDER LIFT KIT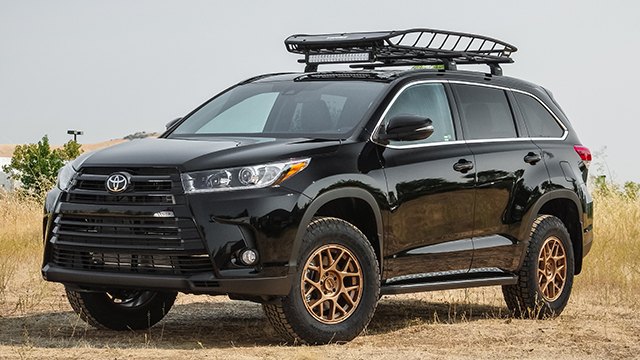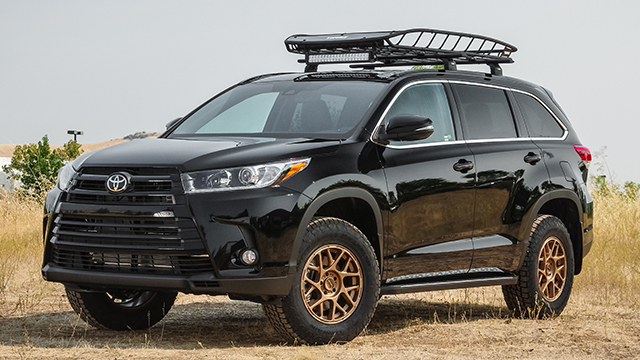 The ReadyLIFT-equipped Toyota Highlander is here to show that it can hang with big SUVs. Cruise over any terrain in style and comfort with our 2″ SST Lift Kit for the Highlander and show those car-pool moms you mean business! This kit will not only give your Highlander the stance you've always wanted but, with extra tire clearance, you can step up to bigger wheels and tire for a great overall look. Whether you want a lift kit for the occasional trail to the cabin or just want a Highlander with some rugged attitude (dare we say swagger) for a drive around town, our SST Lift Kit will exceed your expectations.
NISSAN ROGUE LIFT KIT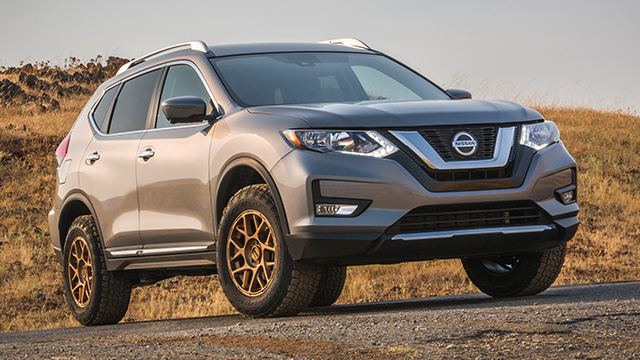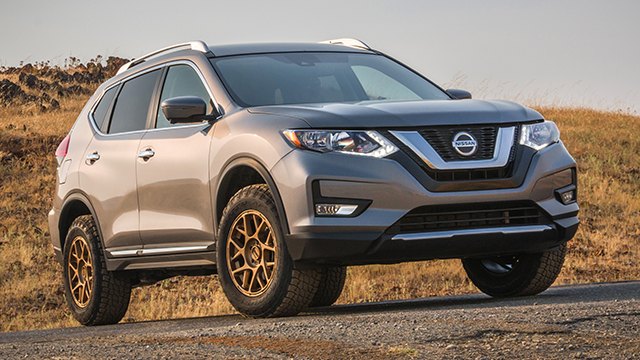 Get ready to go Rogue. The Nissan Rogue is a popular CUV by most measures but its bias for the streets means it's more likely to go vogue than rogue. A ReadyLIFT Rogue has much stronger visual appeal and trail-ready prowess. With our 2″ SST Lift Kit you will be able to transform your CUV from fashion-focused to a versatile vehicle ready for anything.