Take your Ram to the next level with a ReadyLIFT lift! No matter model, ReadyLIFT has the perfect kit for you!  Lift or level your Ram truck the right way. ReadyLIFT offers a complete line of leveling, SST lift kits and complete kits that will enable you to run 35 inch to 38 inch tall tires without compromising your factory handling or ride. Discover your perfect combination and achieve the lifted stance you really want.  Our kits will enhance the overall stance and driving quality of your truck. Any one of our new lift kits will not only allow for larger tires but will maintain your factory driving experience.
3.5" SST Lift Kit
SST kits include everything you need to improve handling and receive that lifted look. Our 3.5" SST lift is the best option for an ultimate suspension upgrade.
2" Spacer Kit
Our billet aluminum front spring pre-load spacers provide an easy adjustment to remove the factory rake for a great level stance.
2" Premium Leveling Kit
Billet aluminum front strut extensions combined with heavy-duty tubular upper control arms for the ultimate leveling package.


For looking for a bigger lift our 3.5″ SST Kit (69-1935) offers the best features of our leveling kits with our heavy duty coil spring spacers in the rear. The RAM SST Lift Kit includes our popular heavy-duty upper control arms for enhanced durability and drivability.


For drivers looking for a mild lift, either one of our leveling kits will allow for larger tires while removing the factory rake for a better overall stance. Our 2″ Front Leveling Kit with Tubular Control Arms (66-1921)  will ensure the durability of your truck by replacing the factory control arms that have commonly led to ball joint failure.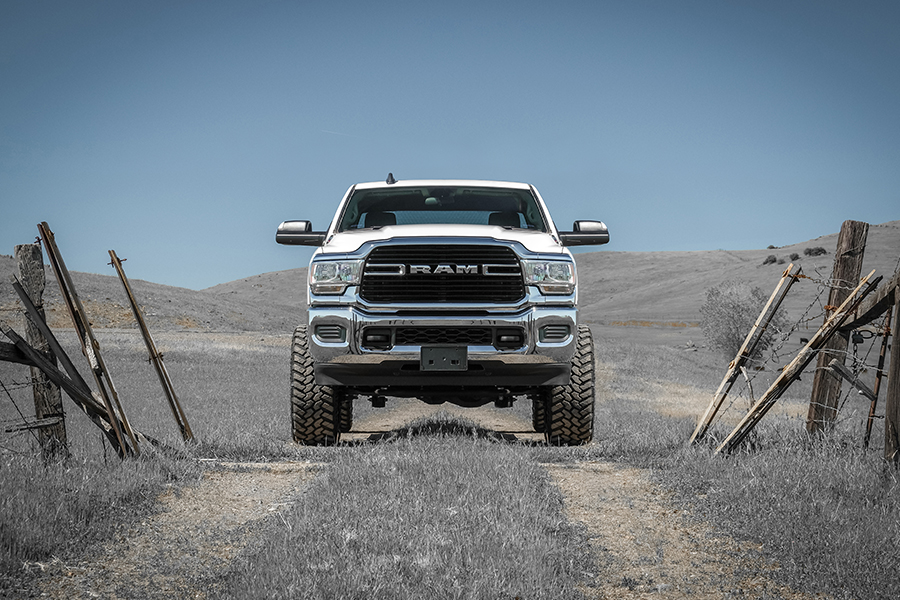 The big lift system includes a lift structure that will enhance and improve the overall factory ride while greatly improving off-road performance. Along with performance springs and spacers, our engineering team also developed rugged frame-mount radius arm drop brackets that position the factory radius arms back to the factory position. This is important so that the OEM alignment geometry can be retained.