FORD LIFT KITS
Get the most out of your Ford F-150, F-250, F-350 or Ranger truck with a leveling or lift kit from ReadyLIFT.  Whether you want a nice riding level stance or a taller lifted stance capable of larger off road size wheels and tires, ReadyLIFT has the perfect system to get your Ford lifted right all while maintaining the factory ride and handling.  Don't just lift your Ford truck, ReadyLIFT it!
Leveling Kits
A Leveling Kit is perfect for anyone looking for a better-looking stance without the aggressive lift. Leveling kits give truck owners the ability to install wheel and tire combinations up to 35" while keeping a smooth OEM ride and drivability.
SST Lift Kits
ReadyLIFT SST® Lift Kits are the original mild lift solution, a concept developed over a decade ago for customers who wanted more than what a leveling kit offers, but less overall height of a big lift kit. SST Lift kits are the perfect "middle ground" when it comes to lifting your truck. These systems are engineered to provide between 2.5" and 4" of front lift and include a rear lift block or spacer.
Complete Lift Kits
For any driver wanting a bigger truck, we have a variety of options from our popular 5" to our 8" Complete Lift Kit for maximum height. Some complete kits allow truck owners to install up to 38" tall off road tires without any problems. Complete lift kits give you a complete suspension upgrade.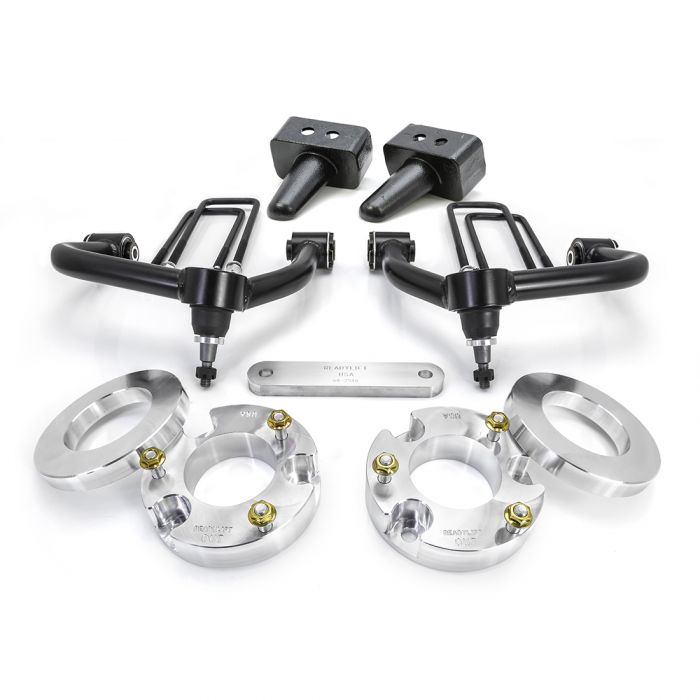 69-2300
3.5" SST LIFT KIT - FORD F-150 2014-2020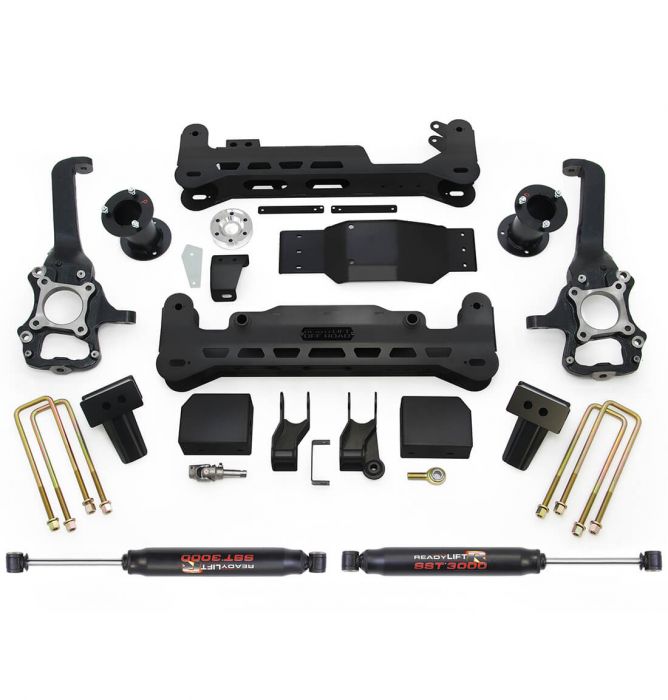 69-21350
3.5" SST LIFT KIT - FORD F-150 2021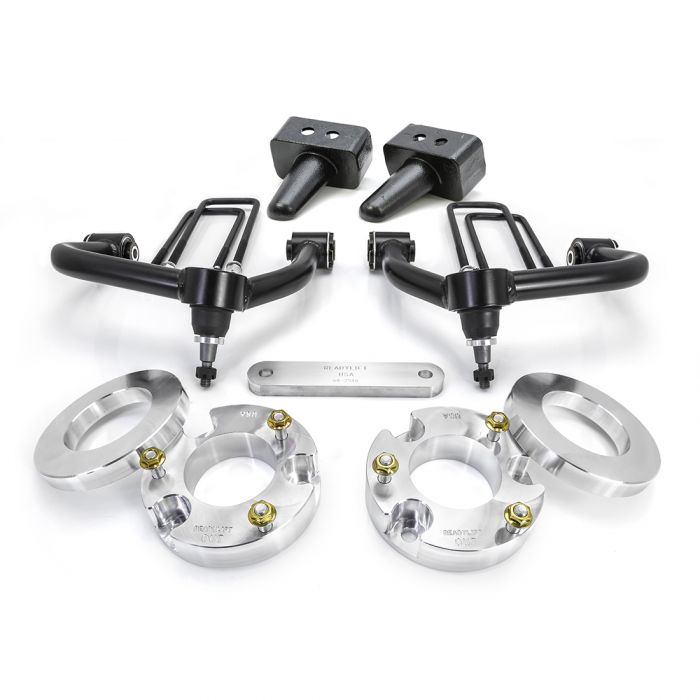 69-2302
3.5" SST LIFT KIT - FORD F-150 2009-2013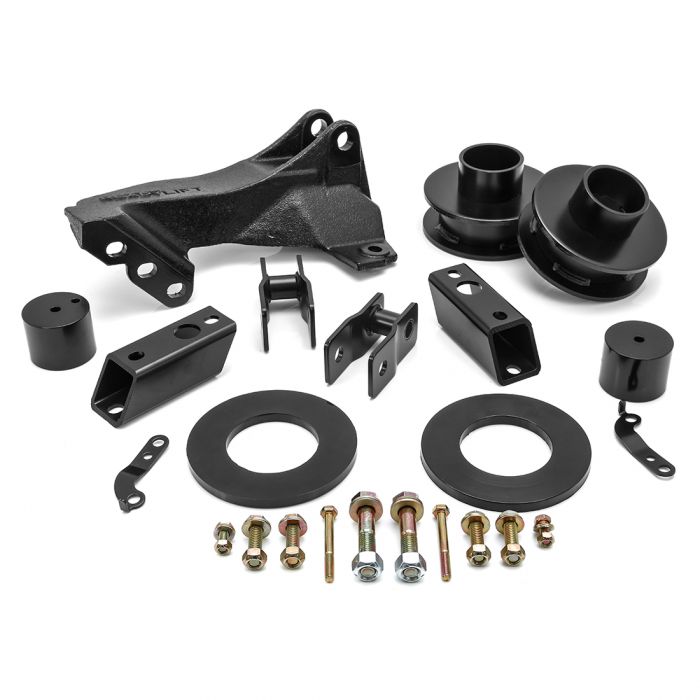 66-2726
2.5'' LEVELING KIT W/ TRACK BAR RELOCATION BRACKET - FORD SUPER DUTY 4WD 2011-2018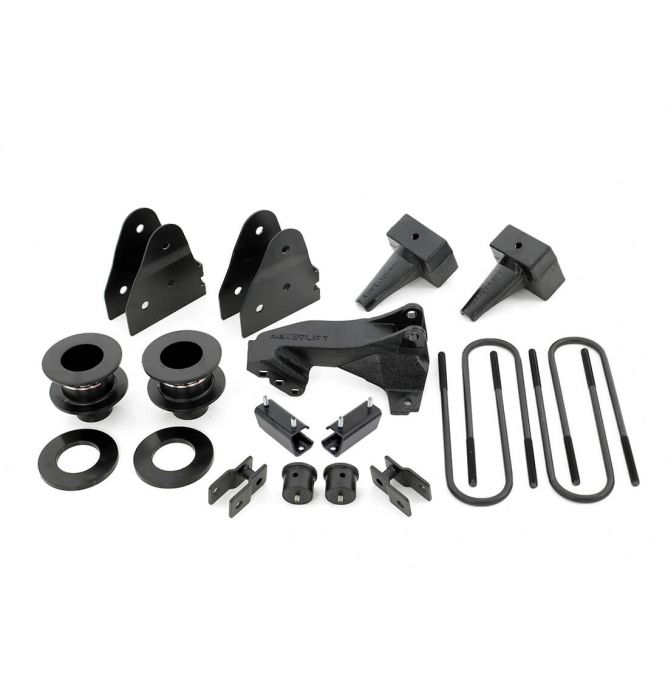 69-2735
3.5'' SST LIFT KIT - FORD SUPER DUTY F250/F350 4WD (1-PC DRIVE SHAFT ONLY) 2017-2018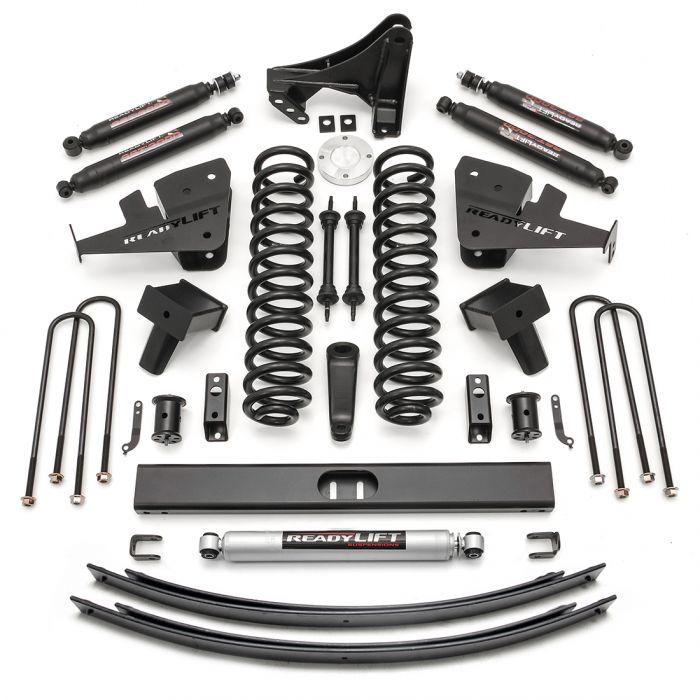 49-2781
8'' LIFT KIT W/ SST3000 SHOCKS - 2017-2018 FORD SUPER DUTY SRW 4WD 2-PC DRIVE SHAFT
Our kits not only bring the look every truck owner wants, but any kit including a rear block will improve your truck's functionality when hauling heavy loads. Both the F-150 and Super Duty can benefit from a rear block kit. Reducing truck sag can greatly improve the drivability for towing or hauling any heavy load.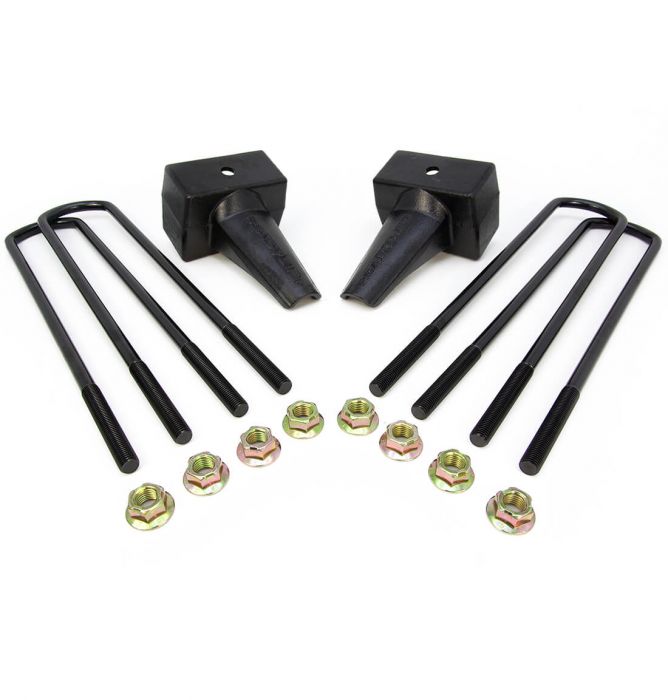 66-2024
4'' REAR BLOCK KIT - FORD SUPER DUTY (1-PC DRIVE SHAFT ONLY) 2011-2016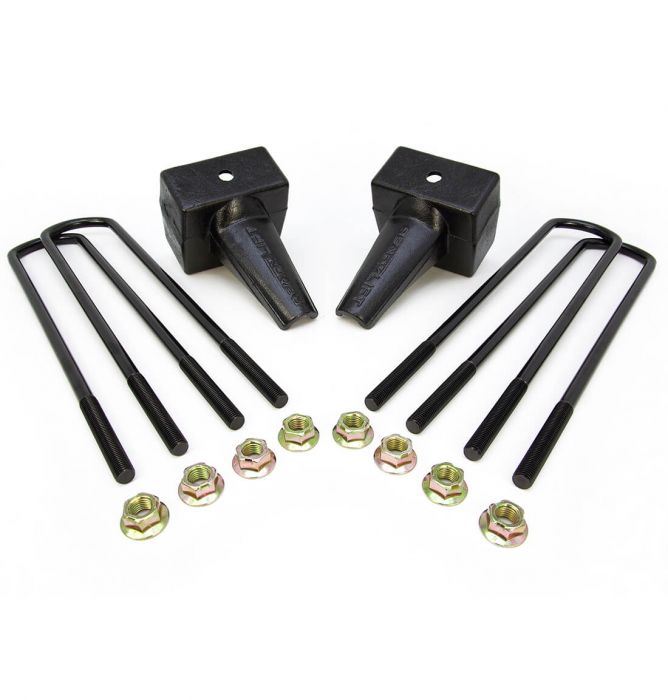 66-2025
5'' REAR BLOCK KIT - FORD SUPER DUTY (1-PC DRIVE SHAFT ONLY) 2011-2016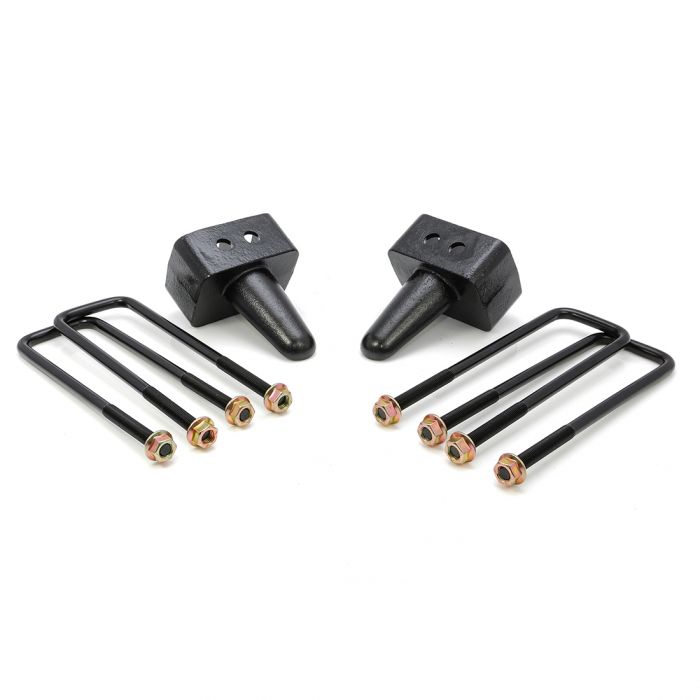 26-2104
4'' REAR BLOCK KIT - FORD F-150
READYGUARD WARRANTY
All ReadyLIFT lift kits are backed by the
5 year / 60,000 mile ReadyGUARD warranty.