3.5"F / 1"R SST Lift Kit- GM Silverado / Sierra 2500 HD 2011-2019
2011-UP GM HD 3.5" Tubular Arm SST Lift Kit w/o shocks.. Max Lift: 3.5"F/1.0"R - Max Tire: 34" NOTE: Single Rear Wheel Only Not for use on trucks equipped with factory TOP overload spring commonly referred to as a camper package. Requires the use of longer front shocks. Shocks not included with kit 69-3411.Solid Mount and even load distribution Forged Torsion Keys w shock extensions OEM Style Cast Blocks Will not deform or change shape No Cutting of OEM Parts or Welding Maintains Factory Ride If it needs it'¬¦ Its in the box
Frequently Bought Together
Check items to add to the cart or
ReadyLIFT Suspension Inc. is excited to offer new 2011-2019 Chevy and GMC 2500HD and 3500HD truck owners a lift solution that won't break the bank nor permanently modify your truck. This is a true bolt-on Lift kit! The 69-3411 SST Lift Kit by ReadyLIFT will lift the front of your new HD truck a maximum of 3.5 inches! This awesome SST Lift Kit for GMC/Chevy HD trucks includes a pair of tough, heavy-duty tubular steel Upper Control Arms engineered to match the strength of your truck. 2011-2019 HD-specific lift-oriented ReadyLIFT forged torsion keys provide an adjustable lift while maintaining the factory ride. These super strong forged torsion keys are stronger than stock with the same design and features an indexing that is unique to this kit! The 69-3411 Lift Kit also includes CNC-machined differential drop spacers which lowers the differential and puts the front CV axles into safe factory angle on 4WD trucks. 2WD trucks will not use the diff spacers. To lift the rear of your new GMC Sierra Denali or Silverado 2500 HD truck, the ReadyLIFT SST Lift Kit includes OEM style 1.0" cast iron rear lift blocks complete with new U-bolts and hardware. A Tow Package version of this kit is also available with a taller 2.0" rear lift block - use 69-3412. Also included with this kit are new super strong tie-rod end assemblies to replace the weak factory versions. For the longest time, GM tie rod assemblies have been a weak link on all GM trucks. These heavy-duty steering assemblies install easily and incredibly stronger than the OEM units. You won't find this kind of attention to detail with any other lift kit for the new GM HD trucks! This great combination gives the new GM HD trucks a great raised stance using super strong components and allows for up to a 34" tall tire. NOTE: Requires the use of longer front shocks. Shocks not included with 69-3411. Recommend ReadyLIFT SST3000 Performance Front Shocks designed specifically for this lift kit. NOTE: Optional ReadyLIFT SST3000 Performance Rear Shocks 93-3411R also available - sold separately. NOTE: Single Rear Wheel Only. NOTE: Not for use on trucks equipped with factory TOP overload spring commonly referred to as a camper package. NOTE: 2011-2019 GM HD trucks require the use of ReadyLIFT 66-7822B Heavy Duty Torsion Key Unloading Tool.

34" Maximum tire diameter

34x11.50 for no rub on a 9" wide wheel with +12 offset

18" - 295/70R18

20" - 275/65R20

22" - 285/55R22

Tire Size Note: ReadyLIFT wheel and tire fitment recommendations are typically based on Wheel Pros wheels and Nitto tires. Due to product differences among tire manufacturers, tire specifications and dimensions including, but limited to, overall diameter, rolling diameter, tread width, aspect ratio, lug pattern, sidewall construction and inflation pressure, will vary meaningfully by tire and wheel manufacturer. Every tire and wheel combination should be test fit prior to installation. Consult your local installer to learn more about the right tire fitment for your application.

Ride Quality Note: When lifting a vehicle and installing aftermarket wheels and tires, a tire manufacturer's construction and material quality can alter vehicle ride quality. When increasing a vehicle wheel and tire size, most larger aftermarket truck and SUV tires are 10-ply (or more) E tires compared to typical OEM 6-ply C tires. This more rigid sidewall construction increases the perception of suspension stiffness often described as ride harshness. The ride, handling, traction, noise, fuel economy, and wear differences between All-Season, All-Terrain, Mud-Terrain, or Trail-Terrain type tires can be significant. Please take into account tire and wheel choice will generally have a meaningful impact on the ride & handling experience.

Tubular Upper Control Arms

Forged Torsion Keys indexed for 3.5" of lift.


Heavy Duty replacement tie rod assemblies


Differential drop spacers


1.0" OEM style cast iron rear lift blocks with longer u-bolts.


Do it yourself!

Please read Instructions thoroughly and completely before beginning installation. Installation by a certified mechanic is recommended. ReadyLIFT Suspension Inc. is NOT responsible for any damage or failure resulting from improper installation.

Download Pdf Instructions

Estimated Installation Time: 6 Hours +/- 1 hour (excluding alignment and wheel/tire assembly)

Have a certified mechanic do it for you!

California Residents: Prop 65

WARNING

Cancer, Birth Defects and Reproductive Harm www.P65Warnings.ca.gov
Quick Overview
2011-UP GM HD 3.5" Tubular Arm SST Lift Kit w/o shocks.. Max Lift: 3.5"F/1.0"R - Max Tire: 34" NOTE: Single Rear Wheel Only Not for use on trucks equipped with factory TOP overload spring commonly referred to as a camper package. Requires the use of longer front shocks. Shocks not included with kit 69-3411.Solid Mount and even load distribution Forged Torsion Keys w shock extensions OEM Style Cast Blocks Will not deform or change shape No Cutting of OEM Parts or Welding Maintains Factory Ride If it needs it'¬¦ Its in the box
Details
ReadyLIFT Suspension Inc. is excited to offer new 2011-2019 Chevy and GMC 2500HD and 3500HD truck owners a lift solution that won't break the bank nor permanently modify your truck. This is a true bolt-on Lift kit! The 69-3411 SST Lift Kit by ReadyLIFT will lift the front of your new HD truck a maximum of 3.5 inches! This awesome SST Lift Kit for GMC/Chevy HD trucks includes a pair of tough, heavy-duty tubular steel Upper Control Arms engineered to match the strength of your truck. 2011-2019 HD-specific lift-oriented ReadyLIFT forged torsion keys provide an adjustable lift while maintaining the factory ride. These super strong forged torsion keys are stronger than stock with the same design and features an indexing that is unique to this kit! The 69-3411 Lift Kit also includes CNC-machined differential drop spacers which lowers the differential and puts the front CV axles into safe factory angle on 4WD trucks. 2WD trucks will not use the diff spacers. To lift the rear of your new GMC Sierra Denali or Silverado 2500 HD truck, the ReadyLIFT SST Lift Kit includes OEM style 1.0" cast iron rear lift blocks complete with new U-bolts and hardware. A Tow Package version of this kit is also available with a taller 2.0" rear lift block - use 69-3412. Also included with this kit are new super strong tie-rod end assemblies to replace the weak factory versions. For the longest time, GM tie rod assemblies have been a weak link on all GM trucks. These heavy-duty steering assemblies install easily and incredibly stronger than the OEM units. You won't find this kind of attention to detail with any other lift kit for the new GM HD trucks! This great combination gives the new GM HD trucks a great raised stance using super strong components and allows for up to a 34" tall tire. NOTE: Requires the use of longer front shocks. Shocks not included with 69-3411. Recommend ReadyLIFT SST3000 Performance Front Shocks designed specifically for this lift kit. NOTE: Optional ReadyLIFT SST3000 Performance Rear Shocks 93-3411R also available - sold separately. NOTE: Single Rear Wheel Only. NOTE: Not for use on trucks equipped with factory TOP overload spring commonly referred to as a camper package. NOTE: 2011-2019 GM HD trucks require the use of ReadyLIFT 66-7822B Heavy Duty Torsion Key Unloading Tool.
Tire Fitment
34" Maximum tire diameter
34x11.50 for no rub on a 9" wide wheel with +12 offset
18" - 295/70R18
20" - 275/65R20
22" - 285/55R22
Tire Size Note: ReadyLIFT wheel and tire fitment recommendations are typically based on Wheel Pros wheels and Nitto tires. Due to product differences among tire manufacturers, tire specifications and dimensions including, but limited to, overall diameter, rolling diameter, tread width, aspect ratio, lug pattern, sidewall construction and inflation pressure, will vary meaningfully by tire and wheel manufacturer. Every tire and wheel combination should be test fit prior to installation. Consult your local installer to learn more about the right tire fitment for your application.
Ride Quality Note: When lifting a vehicle and installing aftermarket wheels and tires, a tire manufacturer's construction and material quality can alter vehicle ride quality. When increasing a vehicle wheel and tire size, most larger aftermarket truck and SUV tires are 10-ply (or more) E tires compared to typical OEM 6-ply C tires. This more rigid sidewall construction increases the perception of suspension stiffness often described as ride harshness. The ride, handling, traction, noise, fuel economy, and wear differences between All-Season, All-Terrain, Mud-Terrain, or Trail-Terrain type tires can be significant. Please take into account tire and wheel choice will generally have a meaningful impact on the ride & handling experience.
Kit Components
Tubular Upper Control Arms
Forged Torsion Keys indexed for 3.5" of lift.

Heavy Duty replacement tie rod assemblies

Differential drop spacers

1.0" OEM style cast iron rear lift blocks with longer u-bolts.

Installation
Do it yourself!
Please read Instructions thoroughly and completely before beginning installation. Installation by a certified mechanic is recommended. ReadyLIFT Suspension Inc. is NOT responsible for any damage or failure resulting from improper installation.
Download Pdf Instructions
Estimated Installation Time: 6 Hours +/- 1 hour (excluding alignment and wheel/tire assembly)
Have a certified mechanic do it for you!
Additional Information
California Residents: Prop 65
WARNING

Cancer, Birth Defects and Reproductive Harm www.P65Warnings.ca.gov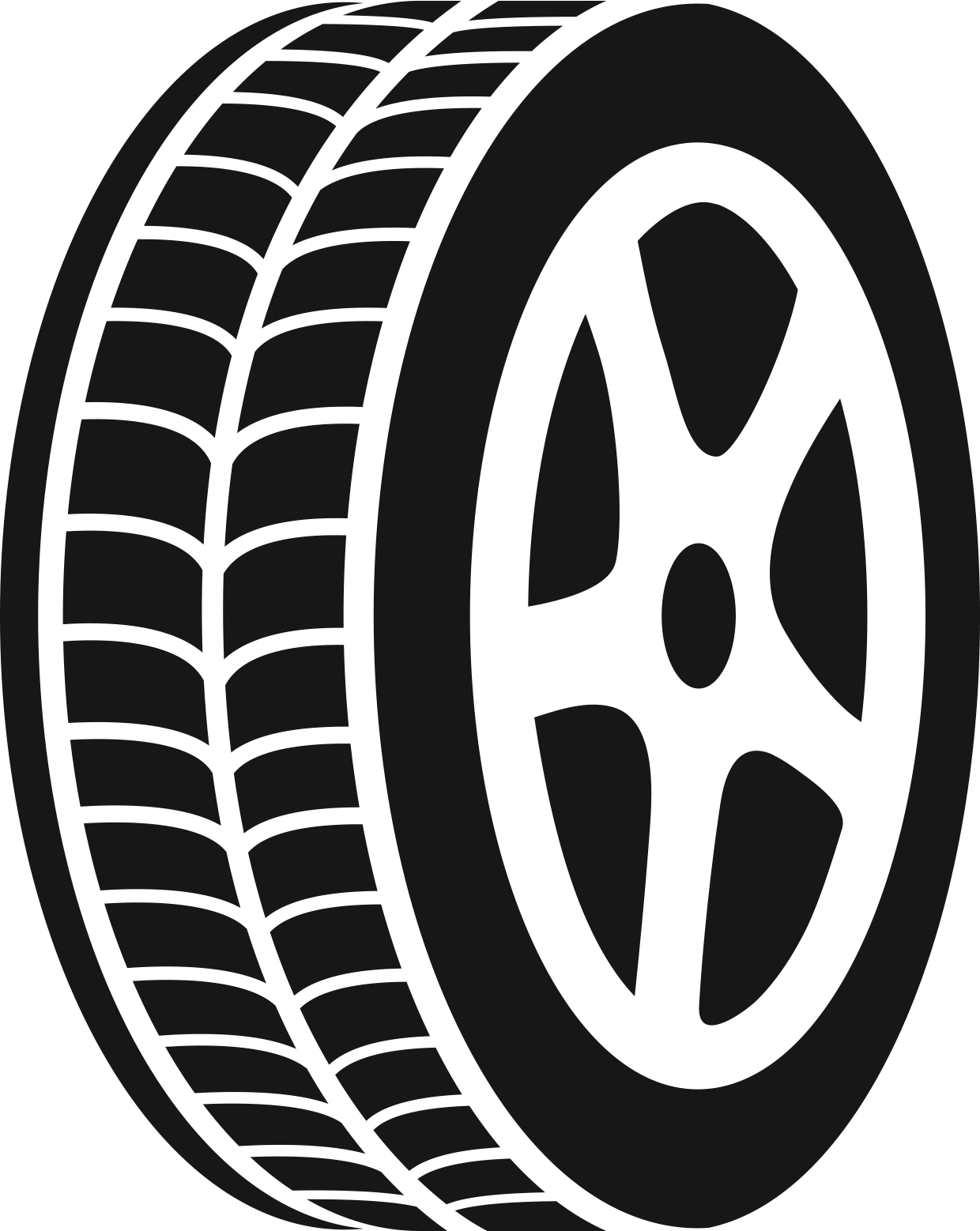 TIRE/WHEEL SIZING GUIDE
Warning:
This product can expose you to chemicals include [name of chemical], which [is/are] known to the State of California to case [cancer]/[birth defects or other reproductive harm]. For more information go to www.P65Warnings.ca.gov.