4"F / 2"R SST Lift Kit With Rear Falcon Shocks - Toyota Tundra 2007-2021
Max Lift: 4.0" F-2.0" R - Max Tire Size: 34" 2007-2021 Tundra 2WD/4WD - 4" SST Lift Kit with Falcon 1.1 Shocks Solid Mount and even load distribution Press in 10.9 grade Hardware OEM Style Cast Blocks Will not deform or change shape No Cutting of OEM Parts or Welding Maintains Factory Ride If it needs it'¬¦ Its in the box
TSS-P Toyota Letter
Note: Not for use on 2015-20 Tundra TRD Pro w/ Bilstein TRD Pro shocks 2WD/4WD
ReadyLIFT'¬"s venerable 4'¬ SST Lift Kit is now available with all-new Falcon 1.1 Monotube rear shocks making it the smoothest lift kit for the 2007-2021 Toyota Tundra in the market.  Offering easy installation and an aggressive look at an incredible value. This kit is packed with great features starting with our DOM steel tube Upper Control Arms equipped with heavy-duty ball joints and tough TCT polymer bushings. These control arms are designed to retain optimal ball joint angles while also providing necessary strut/coil-over clearance during suspension droop cycling.  Also included are the Falcon 1.1 Monotube rear shocks that complement the eye-catching 4" of lift while delivering superior ride and handling performance. Differential drop spacers and skid plate spacers with new hardware, front bump stop extensions, OEM-style rear lift blocks, and U-bolts are included to bring the rear of Tundra up for a level-but-lifted stance.   Once installed, this kit gives your truck plenty of clearance for larger tires. This kit contains everything for a smooth lifted conversion - no details were skipped with this kit! We include new front sway bar frame mount spacers as well as brake line bracket extensions to deliver a truly exceptional ownership experience.  This SST Kit is easy to install with zero permanent vehicle modifications and is fully capable of retaining OEM alignment geometry specifications.  Unlike many other competitor kits, this ReadyLIFT 4" SST suspension system requires no cutting or strut spring pre-loading and installs securely using the provided heavy-duty hardware.  Quality step-by-step instructions are provided with every kit.

34" Maximum tire diameter

34x11.50 for no rub on a 9" wide wheel with +25 offset

17" - 34X11.5R17

18" - 295/70R18

20" - 305/60R20 (Minor Trim)

22" - 34X11.5R22

Tire Size Note: ReadyLIFT wheel and tire fitment recommendations are typically based on Wheel Pros wheels and Nitto tires. Due to product differences among tire manufacturers, tire specifications and dimensions including, but limited to, overall diameter, rolling diameter, tread width, aspect ratio, lug pattern, sidewall construction and inflation pressure, will vary meaningfully by tire and wheel manufacturer. Every tire and wheel combination should be test fit prior to installation. Consult your local installer to learn more about the right tire fitment for your application.

Ride Quality Note: When lifting a vehicle and installing aftermarket wheels and tires, a tire manufacturer's construction and material quality can alter vehicle ride quality. When increasing a vehicle wheel and tire size, most larger aftermarket truck and SUV tires are 10-ply (or more) E tires compared to typical OEM 6-ply C tires. This more rigid sidewall construction increases the perception of suspension stiffness often described as ride harshness. The ride, handling, traction, noise, fuel economy, and wear differences between All-Season, All-Terrain, Mud-Terrain, or Trail-Terrain type tires can be significant. Please take into account tire and wheel choice will generally have a meaningful impact on the ride & handling experience.

Strong DOM powdercoated tube steel upper Control Arms with new ball joints and TCT bushings.
Industry-exclusive Falcon 1.1 Monotube performance rear shocks

Precision crafted upper strut extensions designed to position the strut in the same mounting angle position.
Kit includes differential drop brackets which lowers the differential on 4WD models. This keeps the near factory CV angle specifications that Toyota built into these great trucks.
New powdercoated sway bar frame mount spacers to keep your sway bar working properly.
Skid Plate Spacers provided to adjust the skid plate down when using differential drop brackets.
E-coated finish on the strut extensions, rear blocks and u-bolts will last as long as your Toyota.
Model-specific rear blocks are designed FOR the Toyota Tundra. These are not universal blocks. These are OEM-equivalent tapered cast iron rear blocks just like the factory would make.


SAEJ2492 WARNING: By installing this product, you acknowledge that the suspension of this vehicle has been modified. As a result, this vehicle may handle differently than factory-equipped vehicles. As with any vehicle, extreme care must be used to prevent loss of control or rollover during sharp turns or abrupt maneuvers. Always wear seat belts, and drive safely, recognizing that reduced speeds and specialized driving techniques may be required. Failure to drive this vehicle safely may result in serious injury or death. Do not drive this vehicle unless you are familiar with its unique handling characteristics and are confident of your ability to maintain control under all driving conditions. Some modifications (and combinations of modifications) are not recommended and may not be permitted in your state. Consult your owner's manual, the instructions accompanying this product, and state laws before undertaking these modifications. You are responsible for the legality and safety of the vehicle you modify using these components.

INSTALLATION ALIGNMENT NOTE: Your vehicle may require alignment after product installation. You may incur additional costs to align the vehicle.

INSTALLATION HEADLAMP AIM NOTE: In addition to your vehicle alignment, for your safety and others, it is necessary to check and adjust your vehicle headlamps for proper aim and alignment after product installation. You may incur additional costs to adjust the headlamp system.

INSTALLATION ADVANCED DRIVER ASSISTANCE SYSTEMS (ADAS) NOTE: If your vehicle is equipped with active or passive safety/collision monitoring and/or assistance/avoidance systems including, but not limited to, camera- or radar/sonar-based systems, check and adjust your vehicle's systems for proper aim and function after product installation. In some instances, your vehicle may require OEM dealer service tools and factory-trained technicians to re-calibrate ADAS. You may incur additional costs to adjust ADAS systems.

DO IT YOURSELF:

Please read Instructions thoroughly and completely before beginning installation. Installation by a certified mechanic is recommended. ReadyLIFT Suspension Inc. is NOT responsible for any damage or failure resulting from improper installation.

Download Pdf Instructions

Estimated Installation Time: 7 Hours +/- 1 hour (excluding alignment and wheel/tire assembly)

Have a certified mechanic do it for you!




Falcon Shocks '¬ The Ultimate Blend of Performance, Quality, and Bang for the Buck


Falcon 1.1 Monotube Shocks deliver increased stability improved ride quality and comfort for a daily-driven vehicle in an economical, compact performance package.
Falcon 1.1 Monotube Shocks have been optimized for on-road driving with increased stability over stock for driven vehicles on and off road.' High-Value Performance is the driving force behind these vehicle-specific dampers for trucks and SUVs.
Falcon 1.1 Monotube Shocks are ideal for daily driven trucks and SUVs as well as the enthusiast wanting a consistent controlled feel through all driving conditions
Falcon 1.1 Monotube shocks include race-inspired performance, handling, and stability for off-road rigs. Falcon Jeep shock absorbers will significantly increase the chassis performance of any lifted truck or SUV.
Falcon 1.1 Monotube Shock Specifications

' ' ' ' ' ' ' ' ' ' ' ' ' ' ' ' 2-1/8" shock body for high-value performance

' ' ' ' ' ' ' ' ' ' ' ' ' ' ' ' 6061-T6 aluminum alloy billet piston

' ' ' ' ' ' ' ' ' ' ' ' ' ' ' ' 1/2" induction hardened chrome plated shaft resists rock damage corrosion and shaft buckling

' ' ' ' ' ' ' ' ' ' ' ' ' ' ' ' Microcellular '¬Å"Foam'¬ Progressive Bump Stops (Bump stop configuration varies depending on shock absorber collapsed ' ' ' ' ' ' ' ' ' ' ' ' ' ' ' ' length, tire size, and fenders.)

Quick Overview
Max Lift: 4.0" F-2.0" R - Max Tire Size: 34" 2007-2021 Tundra 2WD/4WD - 4" SST Lift Kit with Falcon 1.1 Shocks Solid Mount and even load distribution Press in 10.9 grade Hardware OEM Style Cast Blocks Will not deform or change shape No Cutting of OEM Parts or Welding Maintains Factory Ride If it needs it'¬¦ Its in the box
TSS-P Toyota Letter
Note: Not for use on 2015-20 Tundra TRD Pro w/ Bilstein TRD Pro shocks 2WD/4WD
Details
ReadyLIFT'¬"s venerable 4'¬ SST Lift Kit is now available with all-new Falcon 1.1 Monotube rear shocks making it the smoothest lift kit for the 2007-2021 Toyota Tundra in the market.  Offering easy installation and an aggressive look at an incredible value. This kit is packed with great features starting with our DOM steel tube Upper Control Arms equipped with heavy-duty ball joints and tough TCT polymer bushings. These control arms are designed to retain optimal ball joint angles while also providing necessary strut/coil-over clearance during suspension droop cycling.  Also included are the Falcon 1.1 Monotube rear shocks that complement the eye-catching 4" of lift while delivering superior ride and handling performance. Differential drop spacers and skid plate spacers with new hardware, front bump stop extensions, OEM-style rear lift blocks, and U-bolts are included to bring the rear of Tundra up for a level-but-lifted stance.   Once installed, this kit gives your truck plenty of clearance for larger tires. This kit contains everything for a smooth lifted conversion - no details were skipped with this kit! We include new front sway bar frame mount spacers as well as brake line bracket extensions to deliver a truly exceptional ownership experience.  This SST Kit is easy to install with zero permanent vehicle modifications and is fully capable of retaining OEM alignment geometry specifications.  Unlike many other competitor kits, this ReadyLIFT 4" SST suspension system requires no cutting or strut spring pre-loading and installs securely using the provided heavy-duty hardware.  Quality step-by-step instructions are provided with every kit.
Tire Fitment
34" Maximum tire diameter
34x11.50 for no rub on a 9" wide wheel with +25 offset
17" - 34X11.5R17
18" - 295/70R18
20" - 305/60R20 (Minor Trim)
22" - 34X11.5R22
Tire Size Note: ReadyLIFT wheel and tire fitment recommendations are typically based on Wheel Pros wheels and Nitto tires. Due to product differences among tire manufacturers, tire specifications and dimensions including, but limited to, overall diameter, rolling diameter, tread width, aspect ratio, lug pattern, sidewall construction and inflation pressure, will vary meaningfully by tire and wheel manufacturer. Every tire and wheel combination should be test fit prior to installation. Consult your local installer to learn more about the right tire fitment for your application.
Ride Quality Note: When lifting a vehicle and installing aftermarket wheels and tires, a tire manufacturer's construction and material quality can alter vehicle ride quality. When increasing a vehicle wheel and tire size, most larger aftermarket truck and SUV tires are 10-ply (or more) E tires compared to typical OEM 6-ply C tires. This more rigid sidewall construction increases the perception of suspension stiffness often described as ride harshness. The ride, handling, traction, noise, fuel economy, and wear differences between All-Season, All-Terrain, Mud-Terrain, or Trail-Terrain type tires can be significant. Please take into account tire and wheel choice will generally have a meaningful impact on the ride & handling experience.
Kit Components
Strong DOM powdercoated tube steel upper Control Arms with new ball joints and TCT bushings.
Industry-exclusive Falcon 1.1 Monotube performance rear shocks

Precision crafted upper strut extensions designed to position the strut in the same mounting angle position.
Kit includes differential drop brackets which lowers the differential on 4WD models. This keeps the near factory CV angle specifications that Toyota built into these great trucks.
New powdercoated sway bar frame mount spacers to keep your sway bar working properly.
Skid Plate Spacers provided to adjust the skid plate down when using differential drop brackets.
E-coated finish on the strut extensions, rear blocks and u-bolts will last as long as your Toyota.
Model-specific rear blocks are designed FOR the Toyota Tundra. These are not universal blocks. These are OEM-equivalent tapered cast iron rear blocks just like the factory would make.

Installation
SAEJ2492 WARNING: By installing this product, you acknowledge that the suspension of this vehicle has been modified. As a result, this vehicle may handle differently than factory-equipped vehicles. As with any vehicle, extreme care must be used to prevent loss of control or rollover during sharp turns or abrupt maneuvers. Always wear seat belts, and drive safely, recognizing that reduced speeds and specialized driving techniques may be required. Failure to drive this vehicle safely may result in serious injury or death. Do not drive this vehicle unless you are familiar with its unique handling characteristics and are confident of your ability to maintain control under all driving conditions. Some modifications (and combinations of modifications) are not recommended and may not be permitted in your state. Consult your owner's manual, the instructions accompanying this product, and state laws before undertaking these modifications. You are responsible for the legality and safety of the vehicle you modify using these components.
INSTALLATION ALIGNMENT NOTE: Your vehicle may require alignment after product installation. You may incur additional costs to align the vehicle.
INSTALLATION HEADLAMP AIM NOTE: In addition to your vehicle alignment, for your safety and others, it is necessary to check and adjust your vehicle headlamps for proper aim and alignment after product installation. You may incur additional costs to adjust the headlamp system.
INSTALLATION ADVANCED DRIVER ASSISTANCE SYSTEMS (ADAS) NOTE: If your vehicle is equipped with active or passive safety/collision monitoring and/or assistance/avoidance systems including, but not limited to, camera- or radar/sonar-based systems, check and adjust your vehicle's systems for proper aim and function after product installation. In some instances, your vehicle may require OEM dealer service tools and factory-trained technicians to re-calibrate ADAS. You may incur additional costs to adjust ADAS systems.
DO IT YOURSELF:
Please read Instructions thoroughly and completely before beginning installation. Installation by a certified mechanic is recommended. ReadyLIFT Suspension Inc. is NOT responsible for any damage or failure resulting from improper installation.
Download Pdf Instructions
Estimated Installation Time: 7 Hours +/- 1 hour (excluding alignment and wheel/tire assembly)
Have a certified mechanic do it for you!
Additional Information
Falcon Shocks '¬ The Ultimate Blend of Performance, Quality, and Bang for the Buck

Falcon 1.1 Monotube Shocks deliver increased stability improved ride quality and comfort for a daily-driven vehicle in an economical, compact performance package.
Falcon 1.1 Monotube Shocks have been optimized for on-road driving with increased stability over stock for driven vehicles on and off road.' High-Value Performance is the driving force behind these vehicle-specific dampers for trucks and SUVs.
Falcon 1.1 Monotube Shocks are ideal for daily driven trucks and SUVs as well as the enthusiast wanting a consistent controlled feel through all driving conditions
Falcon 1.1 Monotube shocks include race-inspired performance, handling, and stability for off-road rigs. Falcon Jeep shock absorbers will significantly increase the chassis performance of any lifted truck or SUV.
Falcon 1.1 Monotube Shock Specifications
' ' ' ' ' ' ' ' ' ' ' ' ' ' ' ' 2-1/8" shock body for high-value performance
' ' ' ' ' ' ' ' ' ' ' ' ' ' ' ' 6061-T6 aluminum alloy billet piston
' ' ' ' ' ' ' ' ' ' ' ' ' ' ' ' 1/2" induction hardened chrome plated shaft resists rock damage corrosion and shaft buckling
' ' ' ' ' ' ' ' ' ' ' ' ' ' ' ' Microcellular '¬Å"Foam'¬ Progressive Bump Stops (Bump stop configuration varies depending on shock absorber collapsed ' ' ' ' ' ' ' ' ' ' ' ' ' ' ' ' length, tire size, and fenders.)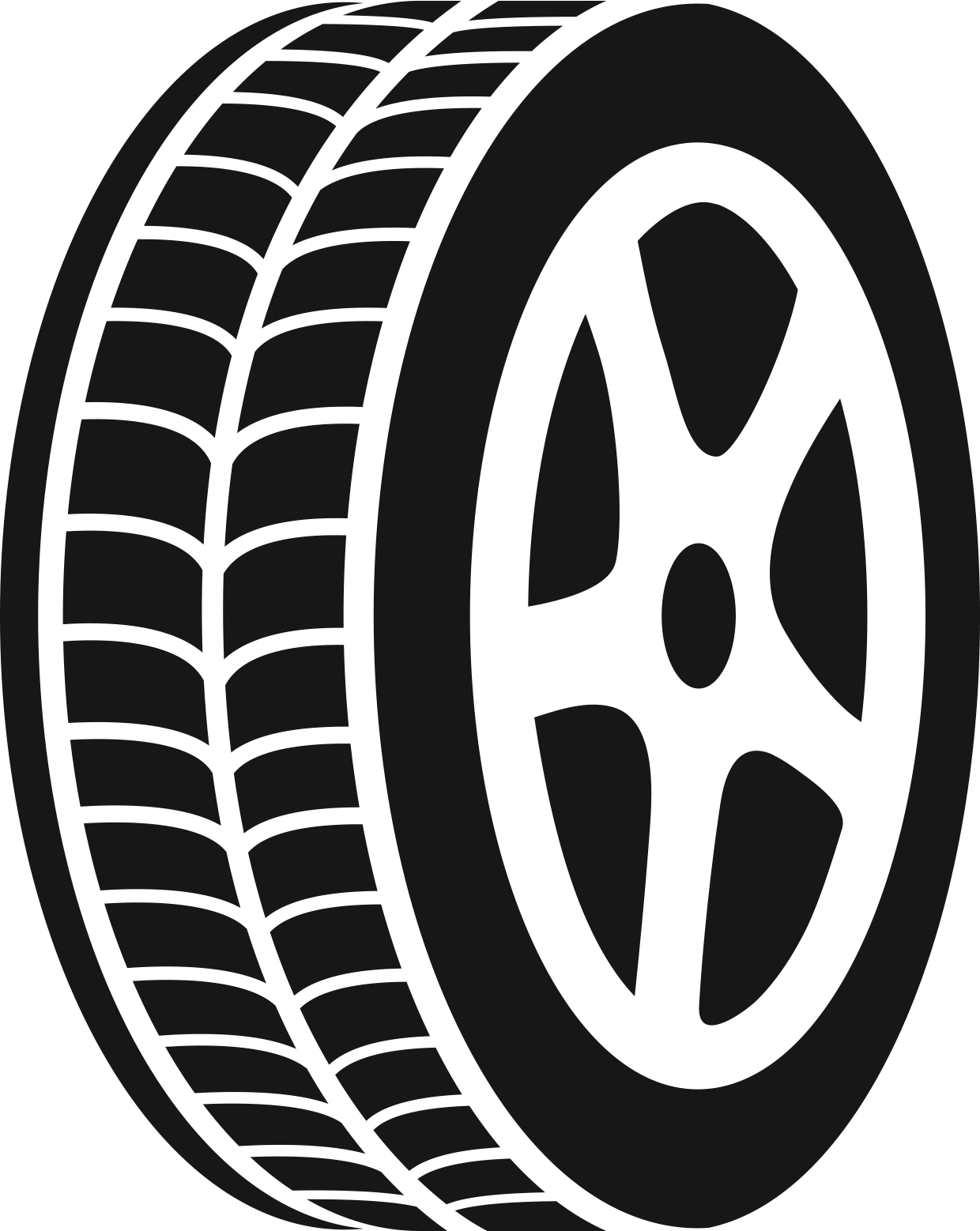 TIRE/WHEEL SIZING GUIDE