Tubular Upper Control Arm Kit - 2017-2018 Chevy Silverado 1500 - GMC Sierra 1500
Made in USA Heavy-Duty DOM tube steel construction with reinforced cup Includes heavy-duty 1-ton spring loaded ball joints Features NEW ReadyLIFT proprietary non-bonded, no maintenance, self lubricating free float bushings with "side biter" built in washers Sold as a pair
Frequently Bought Together
Check items to add to the cart or
ReadyLIFT now offers a great solution for 2016.5-UP GM 1500 truck owners who want to level trucks with stamped steel suspension. In 2016.5 GM went to a stamped steel upper control arm that is not suited for use with leveling or lift kits. The factory stamped steel control arm has no ball joint support or locking ring to secure the ball joint. GM has stated that no leveling or lift kits should be installed on new model GM 1500 trucks. At ReadyLIFT, our engineers have developed a fantastic solution. We no offer heavy-duty DOM tube steel upper control arms with reinforced joint cups and features our proprietary spring loaded 1-ton ball joints. Additionally, these new arms include our ALL-NEW pivot bushings that are absolutely the best on the market today. These new inner pivot bushings provide unrestricted free float, are non-binding, self lubricating and completely maintenance free! If you have a leveling kit on your stamp steel upper control arm-equipped GM 1500 truck and want to insure you will never have a ball joint or control arm failure, the 67-3500 UCAs are the arms for you! We also offer there arms with our 66-3086 leveling kit that includes 2.25" of front leveling with these 67-3500 control arms. Fits 2016.5 to current GM 1500 trucks and SUVs that came with Stamped Steel upper control arms.

Will also work on 2014-2016 GM 1500 trucks that came with factory aluminum control arms

Unsure of what control arms you have?

Read this to learn more.... Watch This Video To Learn More




Tire Size Note: ReadyLIFT wheel and tire fitment recommendations are typically based on Wheel Pros wheels and Nitto tires. Due to product differences among tire manufacturers, tire specifications and dimensions including, but limited to, overall diameter, rolling diameter, tread width, aspect ratio, lug pattern, sidewall construction and inflation pressure, will vary meaningfully by tire and wheel manufacturer. Every tire and wheel combination should be test fit prior to installation. Consult your local installer to learn more about the right tire fitment for your application.

Ride Quality Note: When lifting a vehicle and installing aftermarket wheels and tires, a tire manufacturer's construction and material quality can alter vehicle ride quality. When increasing a vehicle wheel and tire size, most larger aftermarket truck and SUV tires are 10-ply (or more) E tires compared to typical OEM 6-ply C tires. This more rigid sidewall construction increases the perception of suspension stiffness often described as ride harshness. The ride, handling, traction, noise, fuel economy, and wear differences between All-Season, All-Terrain, Mud-Terrain, or Trail-Terrain type tires can be significant. Please take into account tire and wheel choice will generally have a meaningful impact on the ride & handling experience.

One pair of heavy-duty DOM tubular control arms

Estimated Installation Time: 2.3 Hours +/- 0.5 hours (excluding alignment and wheel/tire assembly)

Have a certified mechanic do it for you!

California Residents: Prop 65

WARNING

Cancer, Birth Defects and Reproductive Harm www.P65Warnings.ca.gov



Quick Overview
Made in USA Heavy-Duty DOM tube steel construction with reinforced cup Includes heavy-duty 1-ton spring loaded ball joints Features NEW ReadyLIFT proprietary non-bonded, no maintenance, self lubricating free float bushings with "side biter" built in washers Sold as a pair
Details
ReadyLIFT now offers a great solution for 2016.5-UP GM 1500 truck owners who want to level trucks with stamped steel suspension. In 2016.5 GM went to a stamped steel upper control arm that is not suited for use with leveling or lift kits. The factory stamped steel control arm has no ball joint support or locking ring to secure the ball joint. GM has stated that no leveling or lift kits should be installed on new model GM 1500 trucks. At ReadyLIFT, our engineers have developed a fantastic solution. We no offer heavy-duty DOM tube steel upper control arms with reinforced joint cups and features our proprietary spring loaded 1-ton ball joints. Additionally, these new arms include our ALL-NEW pivot bushings that are absolutely the best on the market today. These new inner pivot bushings provide unrestricted free float, are non-binding, self lubricating and completely maintenance free! If you have a leveling kit on your stamp steel upper control arm-equipped GM 1500 truck and want to insure you will never have a ball joint or control arm failure, the 67-3500 UCAs are the arms for you! We also offer there arms with our 66-3086 leveling kit that includes 2.25" of front leveling with these 67-3500 control arms. Fits 2016.5 to current GM 1500 trucks and SUVs that came with Stamped Steel upper control arms.
Will also work on 2014-2016 GM 1500 trucks that came with factory aluminum control arms
Unsure of what control arms you have?
Read this to learn more....
Watch This Video To Learn More
Tire Fitment
Tire Size Note: ReadyLIFT wheel and tire fitment recommendations are typically based on Wheel Pros wheels and Nitto tires. Due to product differences among tire manufacturers, tire specifications and dimensions including, but limited to, overall diameter, rolling diameter, tread width, aspect ratio, lug pattern, sidewall construction and inflation pressure, will vary meaningfully by tire and wheel manufacturer. Every tire and wheel combination should be test fit prior to installation. Consult your local installer to learn more about the right tire fitment for your application.
Ride Quality Note: When lifting a vehicle and installing aftermarket wheels and tires, a tire manufacturer's construction and material quality can alter vehicle ride quality. When increasing a vehicle wheel and tire size, most larger aftermarket truck and SUV tires are 10-ply (or more) E tires compared to typical OEM 6-ply C tires. This more rigid sidewall construction increases the perception of suspension stiffness often described as ride harshness. The ride, handling, traction, noise, fuel economy, and wear differences between All-Season, All-Terrain, Mud-Terrain, or Trail-Terrain type tires can be significant. Please take into account tire and wheel choice will generally have a meaningful impact on the ride & handling experience.
Kit Components
One pair of heavy-duty DOM tubular control arms
Installation
Estimated Installation Time: 2.3 Hours +/- 0.5 hours (excluding alignment and wheel/tire assembly)
Have a certified mechanic do it for you!
Additional Information
California Residents: Prop 65
WARNING

Cancer, Birth Defects and Reproductive Harm www.P65Warnings.ca.gov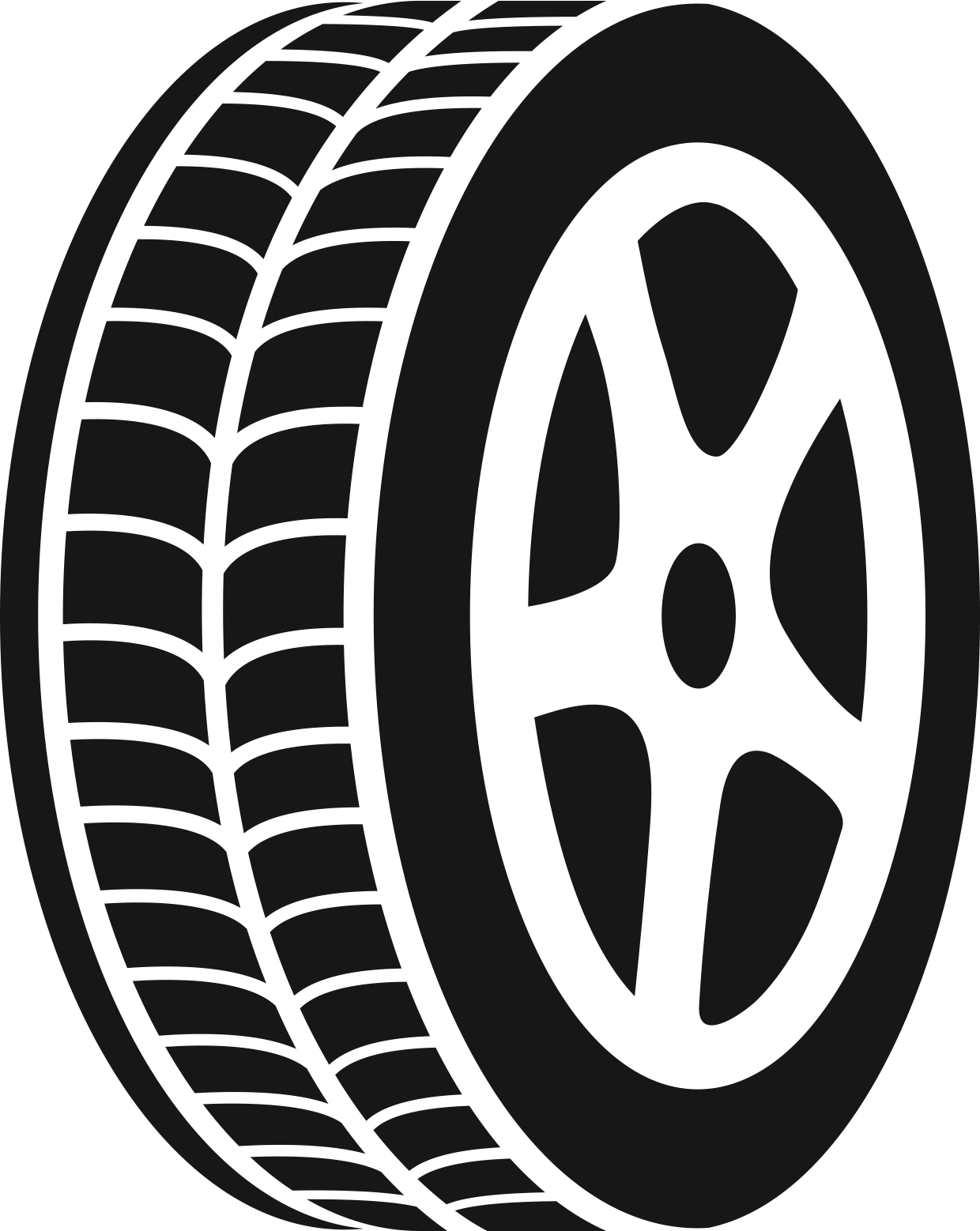 TIRE/WHEEL SIZING GUIDE
Warning:
This product can expose you to chemicals include [name of chemical], which [is/are] known to the State of California to case [cancer]/[birth defects or other reproductive harm]. For more information go to www.P65Warnings.ca.gov.